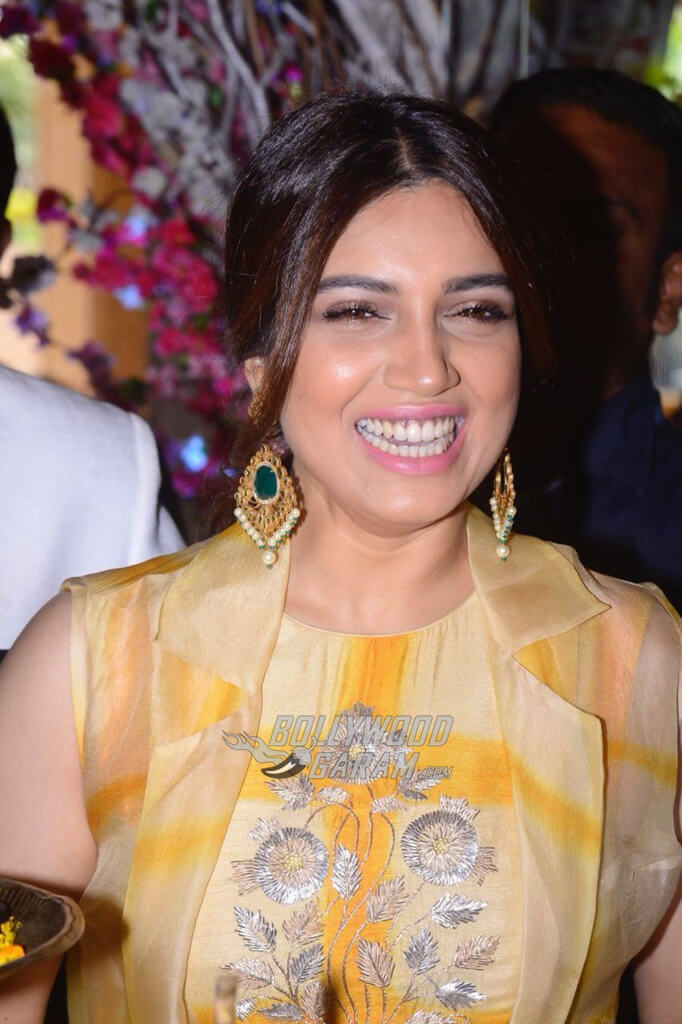 Bhumi Pednekar was recently seen at Times Glitter wedding exhibition and has always been motivated to act in "content-driven films" and wants to have an "equal role to play as much as her male counterparts"
Three films old, she has the caliber to make a hashtag on herself trend and become viral. She can challenge stereotypes that have existed for centuries in Bollywood, that being centred around the weight and beauty standards of Bollywood; challenging the debate around nepotism with her sheer talent and hard work (although fate too made a strong appearance in her life) is another feather in her cap.
Bhumi Pednekar is not just another heroine launched by Yash Raj Films; her debut movie Dum Laga Ke Haisha which she got opted for when the casting director Shanoo Sharma whom she had reportedly been assisting all this while noticed her in an audition for the film and asked her to get into the acting business. Bhumi became a debutante at 30, unlike most actresses who have started really early, some even in their teenage and began their Bollywood journey with modelling.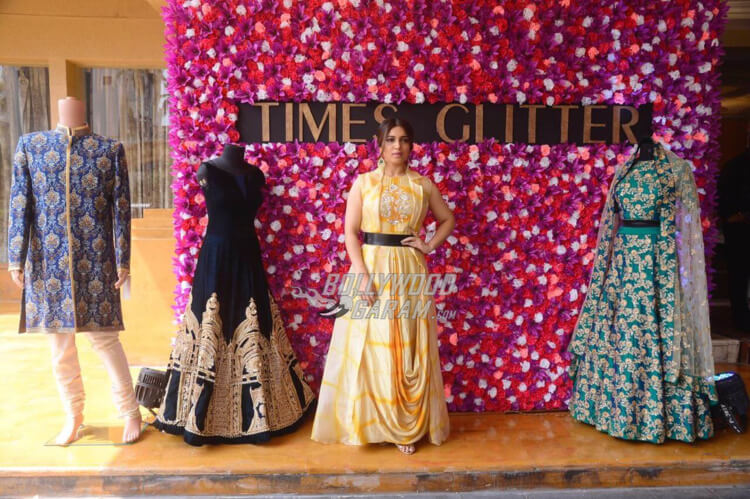 The latest Yash Raj find started by NOT conforming to any of the already set standards and stereotypes of the Hindi film industry with her first film, Dum Laga Ke Haisha where she weighs almost 90 kilos (she put on 20-25 kilos extra for the film – again a rare occasion for a Bollywood heroine) and makes the character the male lead, Ayushmaan Khurana is playing, that is, of her husband in the film fall in love with her even though for a long period in the film he seems disinterested and repulsed by her. She admitted to consuming 4000 calories a day. In the film, she even puts on erotic movies to arouse her husband – a trend in itself which has rarely been ever seen in a Bollywood movie. Bhumi won the Filmfare Award for Best Female Debut.
Later, after the movie released, she started an incredible journey of losing weight using natural methods like healthy alternatives for raw sugar, detox water, healthy snacks for those evening-time cravings and rigorously followed a traditional Indian diet along with cardio and weights in her workout regime for an extraordinary result of losing 21 kilos in a span of four months. She shared her weight loss journey with her fans with the hashtag, #LoseItLikeBhumi and inspired others to have a healthy and fit physique, especially those who are struggling with fitness, gym exercises and weight issues. When, however, she was trolled for losing weight to fit in into the industry, she took in in her stride and was quoted saying in an exclusive interview to a leading magazine, "I stand for body confidence and against fat shaming, but I will not support people who live on bad cholesterol," adding, "You need to be a size where you feel good and healthy."
The most amazing thing she reportedly said, however, would debunk myths around weight loss: "It took me a year to put on those kilos, but it took me only about four-five months to knock them off. There is a difference between being thin and being fit. I have become thin. Now, I'm working towards the fitness aspect. I've never deprived myself of eating anything I've wanted."
Her second film, Toilet: Ek Prem Katha saw her in a challenging role with Akshay Kumar and was based on a real-life incident in the rural India; inspired by PM Narendra Modi's Swacch Bharat Abhiyaan where she is seen as a housewife who is unknowingly wed into a house with no toilet facility whatsoever and along with the other women in the village, is forced to relieve herself in the wee hours of the morning amid bushes. She plays the strong and opinionated woman who has the courage to leave her husband and express her disgust and angst over the issue, encouraging other women in the village along with her husband to rebel against the age-old sanitation issue and orthodox beliefs of the village panchayat.
Pednekar's next film, Shubh Mangal Saavdhaan now saw her in a slimmer, toned-down and an enviable physique opposite Ayushmaan Khurana with whom she had earlier starred in Dum Laga Ke Haisha as a heavier woman. Their affable chemistry along with the theme of the movie that centered around erectile dysfunction and its effect on a to-be-married couple (played by Ayushmaan and Bhumi) and also how the patriarchal society chooses to deal with a sensitive and a taboo subject like that received a great response from even the 'conservative family' audience. Through her choice of movies, 'different', unconventional and de-glam roles, stellar and convincing performances and brilliant acting chops, she has already become a popular star and a much more relatable icon for the millenials.
All three of her films were commercial successes and received positive reviews. Toilet: Ek Prem Katha even reportedly garnered 100 crore rupees collection at the box office. Bhumi along with Richa Chaddha, Kalki Koechlin and Parineeti Chopra also stars in a web series by Y Films, Man's World.
Photo Credits: Viral Bhayani