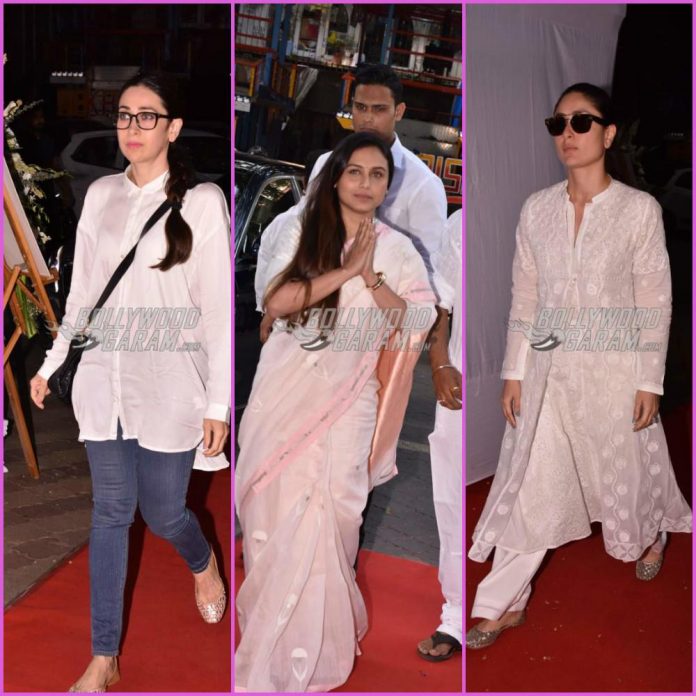 Rani Mukherjee's father, Ram Mukherjee passed away at the age of 84 on Sunday morning, October 22, 2017 in the wee hours of morning
Veteran filmmaker, Ram Mukherjee passed away due to natural causes on October 22, 2017. A prayer meet in remembrance of the filmmaker and producer was held in Mumbai on October 25, 2017.
The prayer meet was attended by Rani Mukherjee along with other family members and friends from the industry. Several members from Bollywood turned up for the prayer meet to pay tribute to the filmmaker and producer.
The prayer meet saw the attendance of Amitabh Bachchan along with Jaya Bachchan, Abhishek Bachchan and Aishwarya Rai Bachchan, Kareena Kapoor, Arjun Kapoor, Neetu Kapoor, Aamir Khan, Kiran Rao and others. Rani Mukherjee was seen wearing simple sari while she greeted the media and the guests at the event.
A statement was released post the demise of the filmmaker which read, "Ram Mukerji, respected filmmaker, beloved father and husband, is no more. He passed away on October 22 at 6 am due to natural causes. Close friends and family attended his quiet funeral at 2 pm this afternoon." Late Ram Mukherjee is survived by his wife Krishna Mukherjee, son Raja Mukherjee and daughter Rani Mukherjee. On the work front, Rani will soon be seen in the upcoming film Hichki.
Exclusive photos from Rani Mukherjee's father's prayer meet!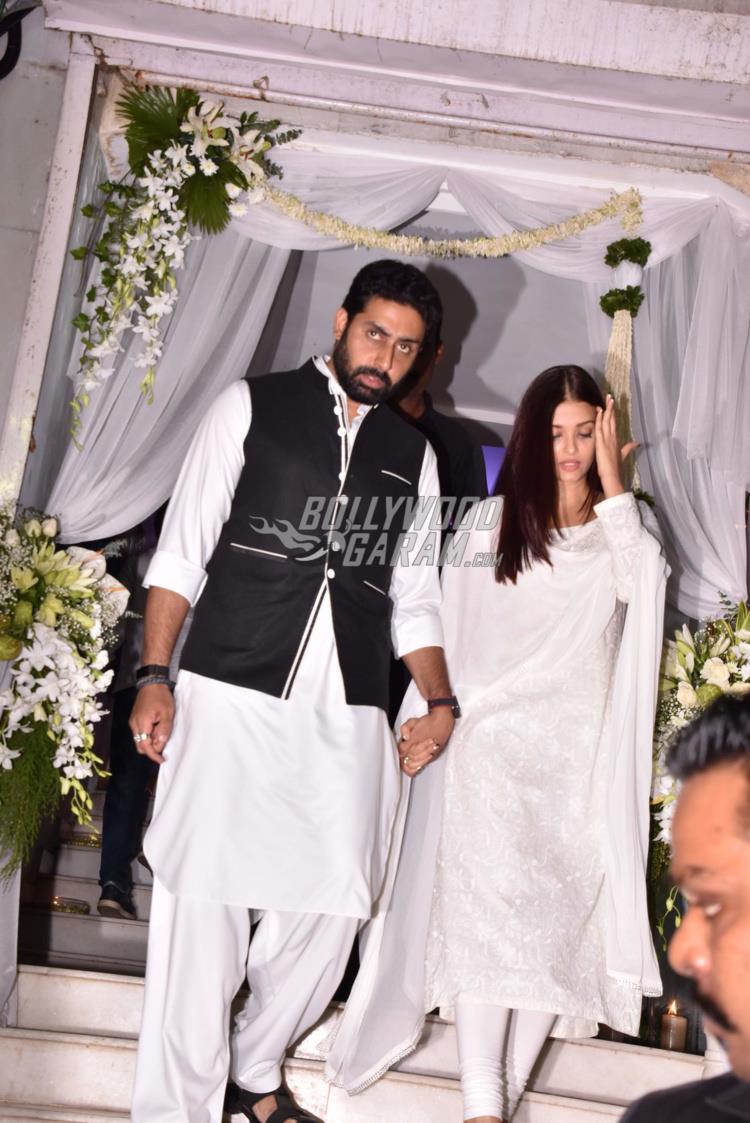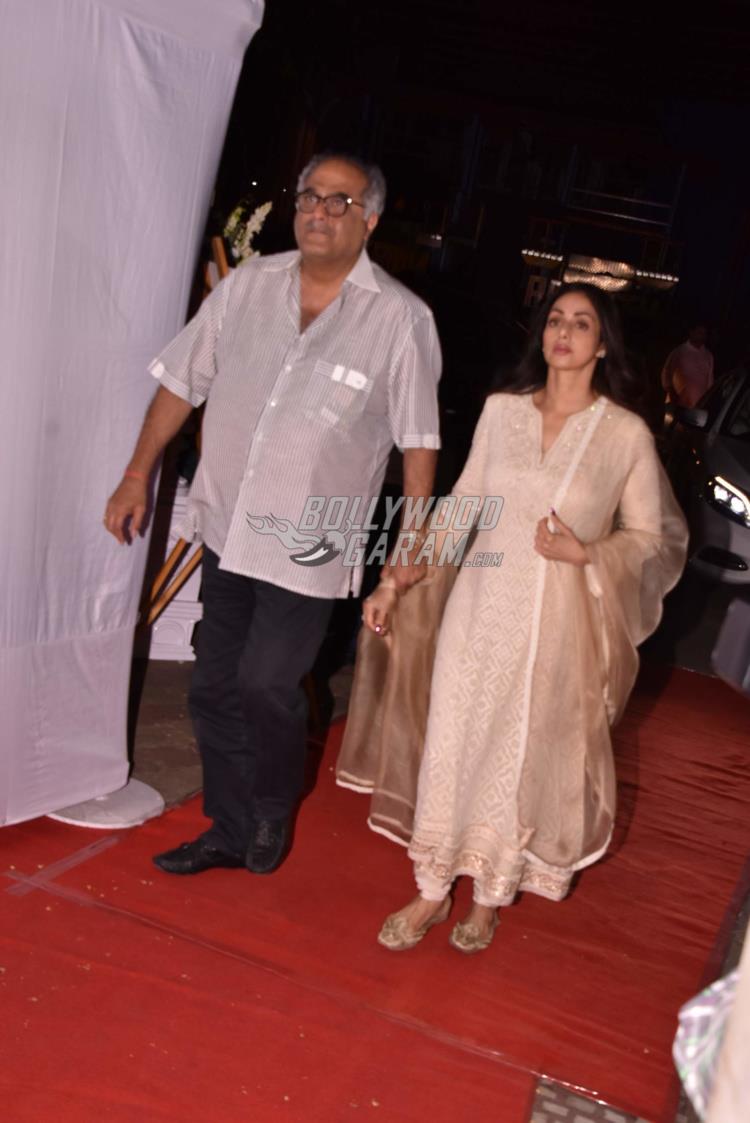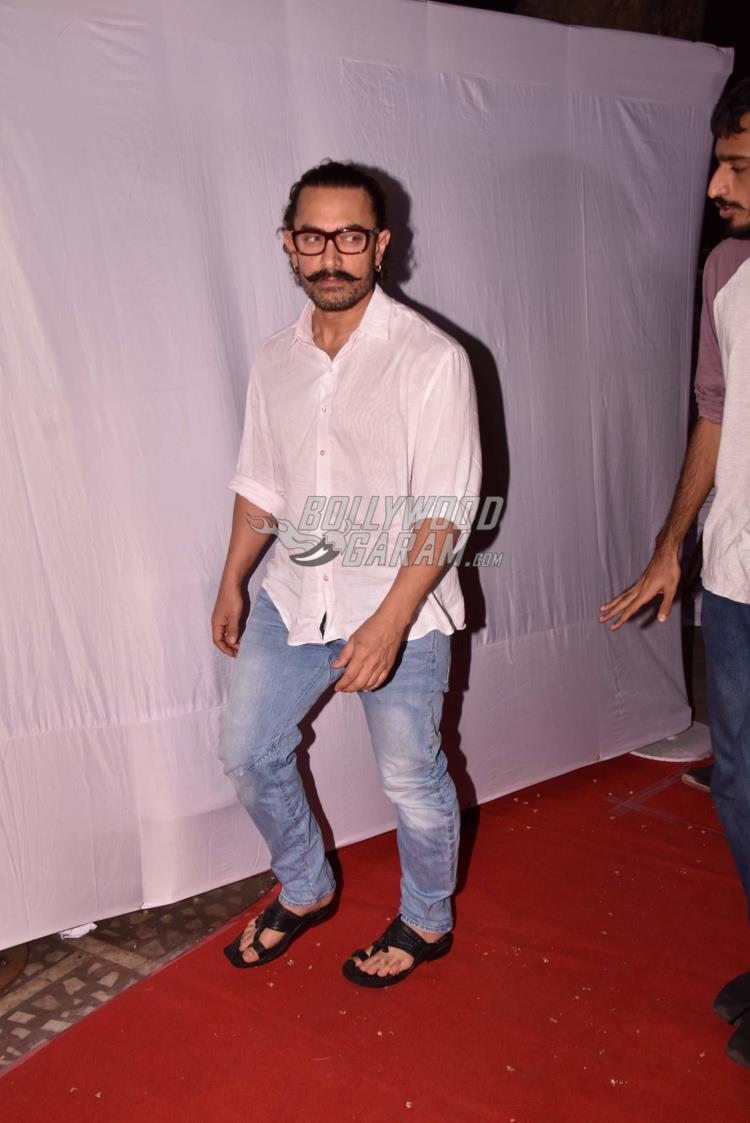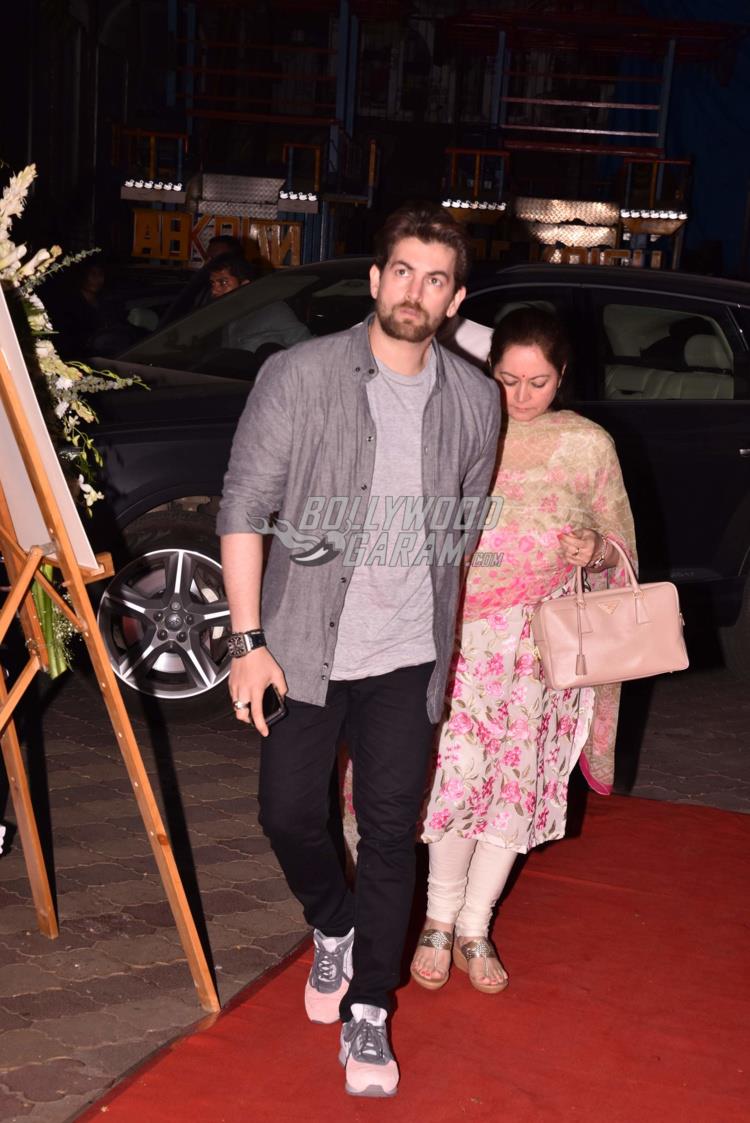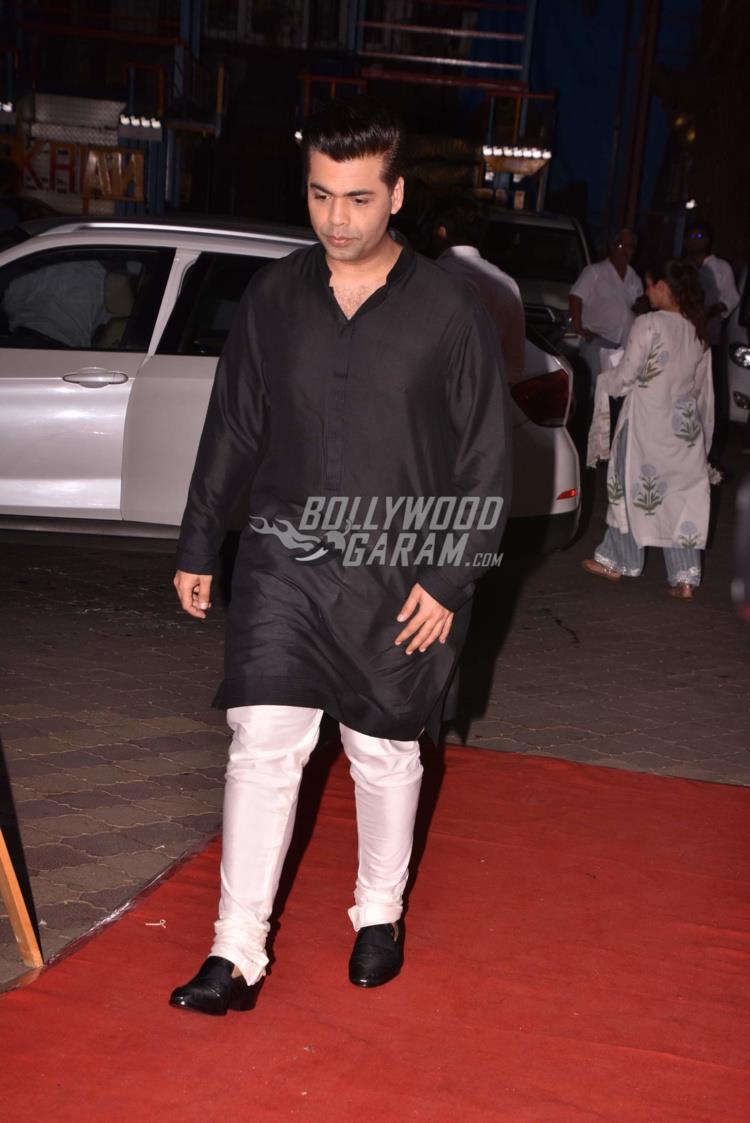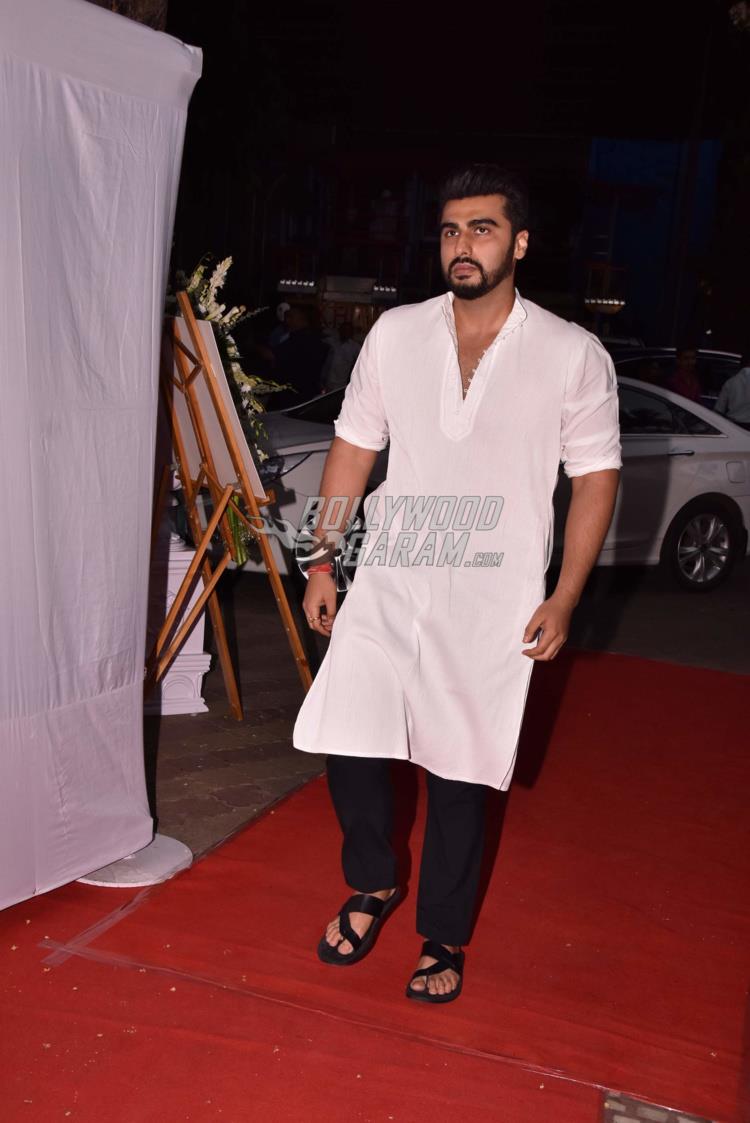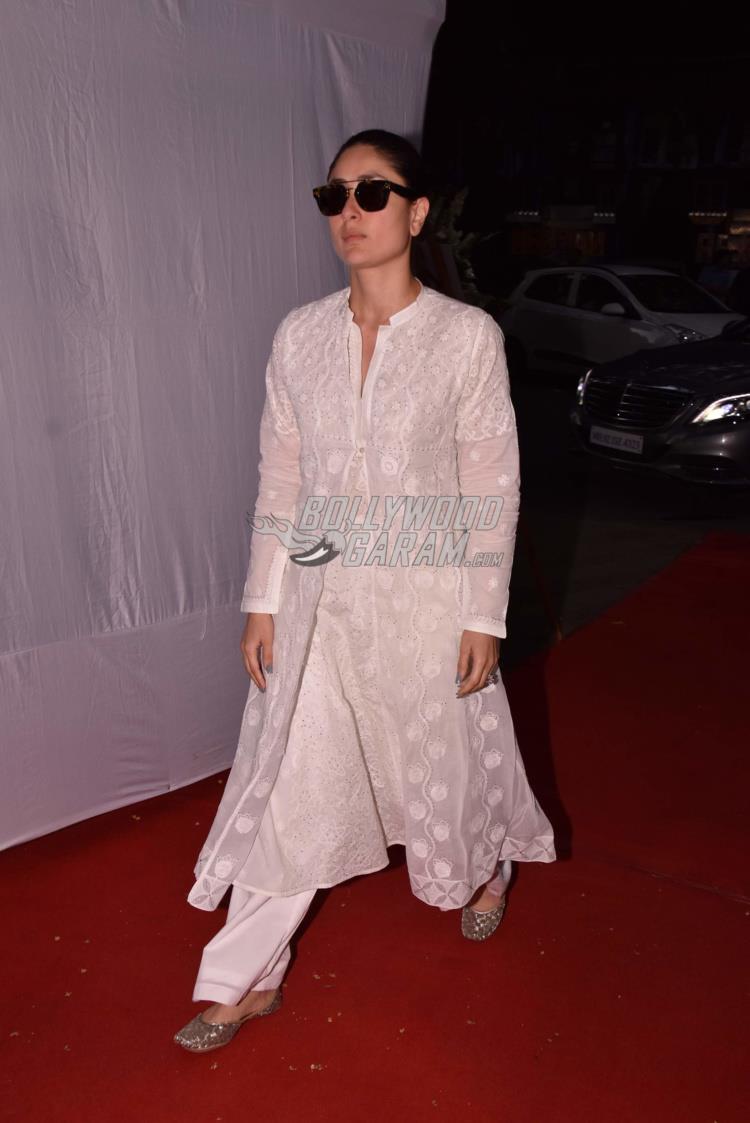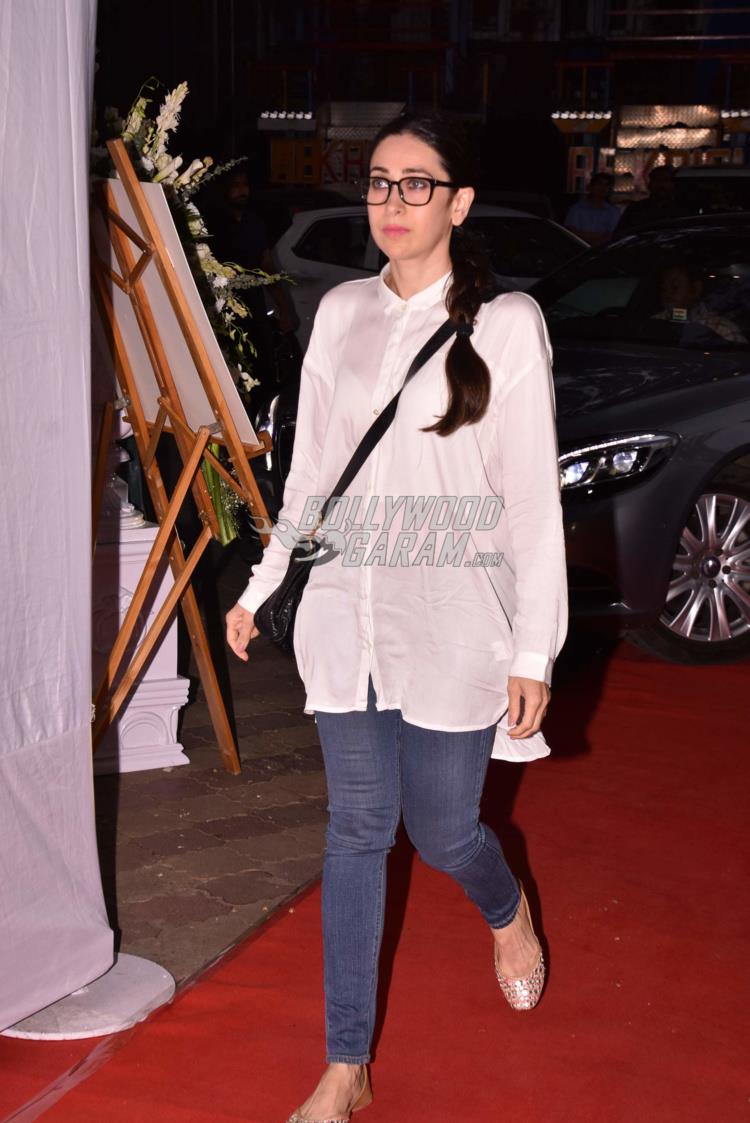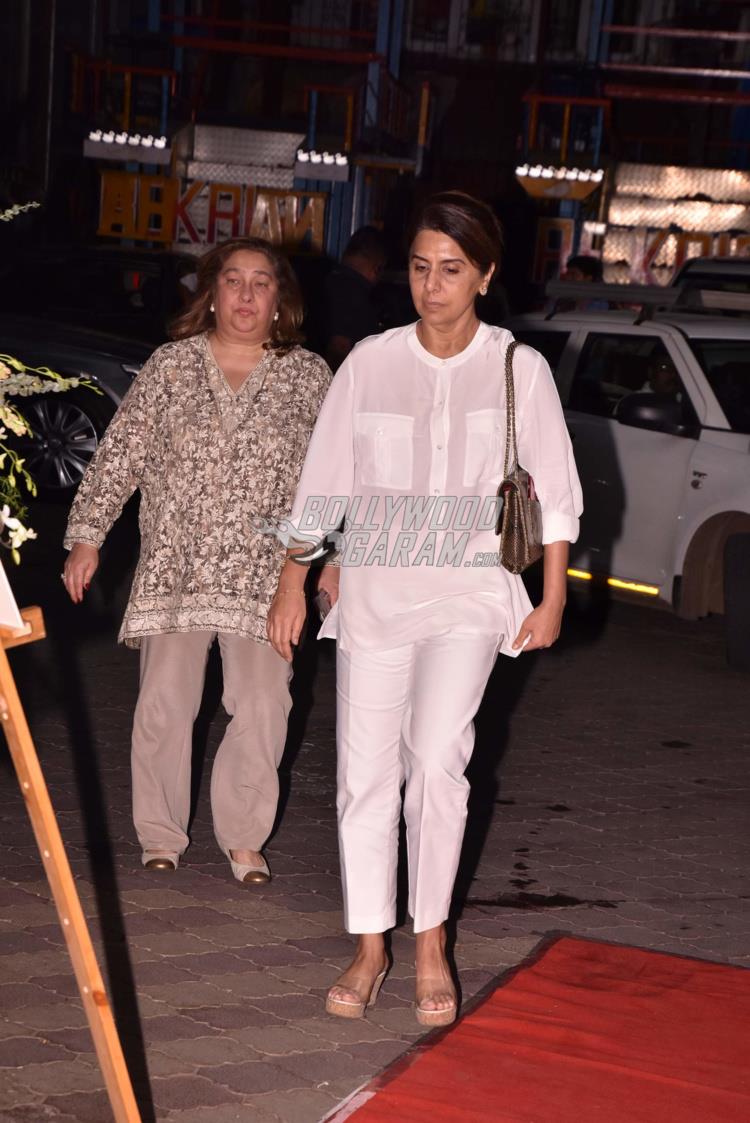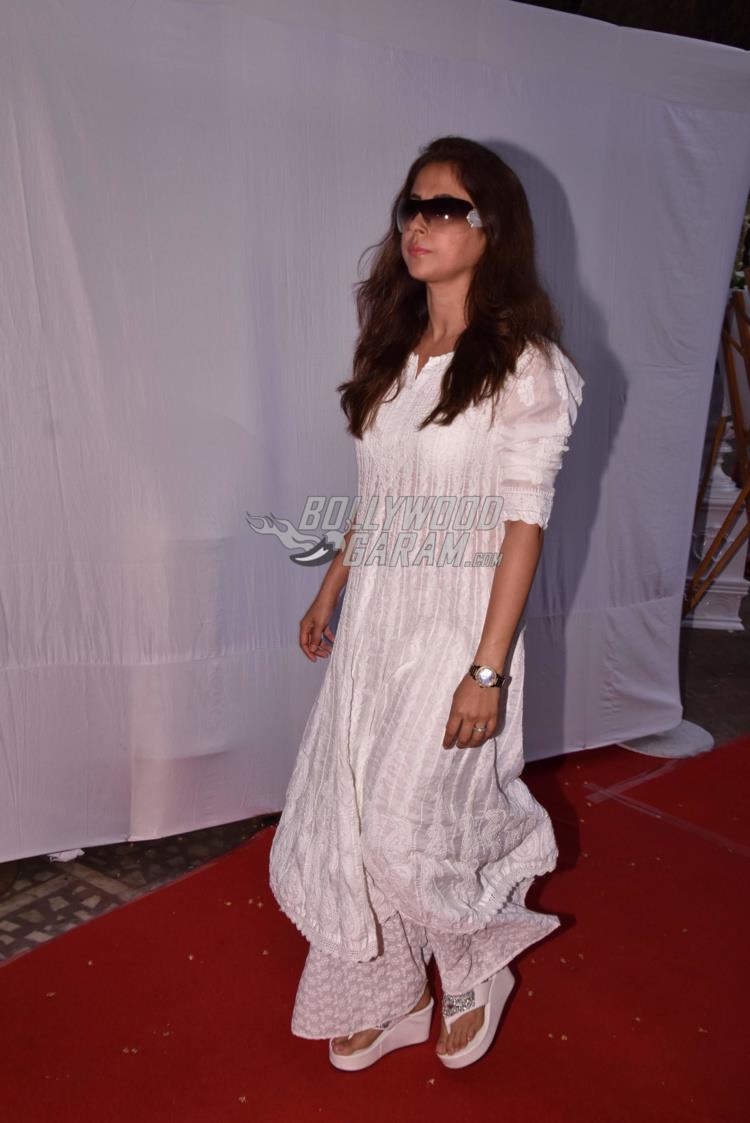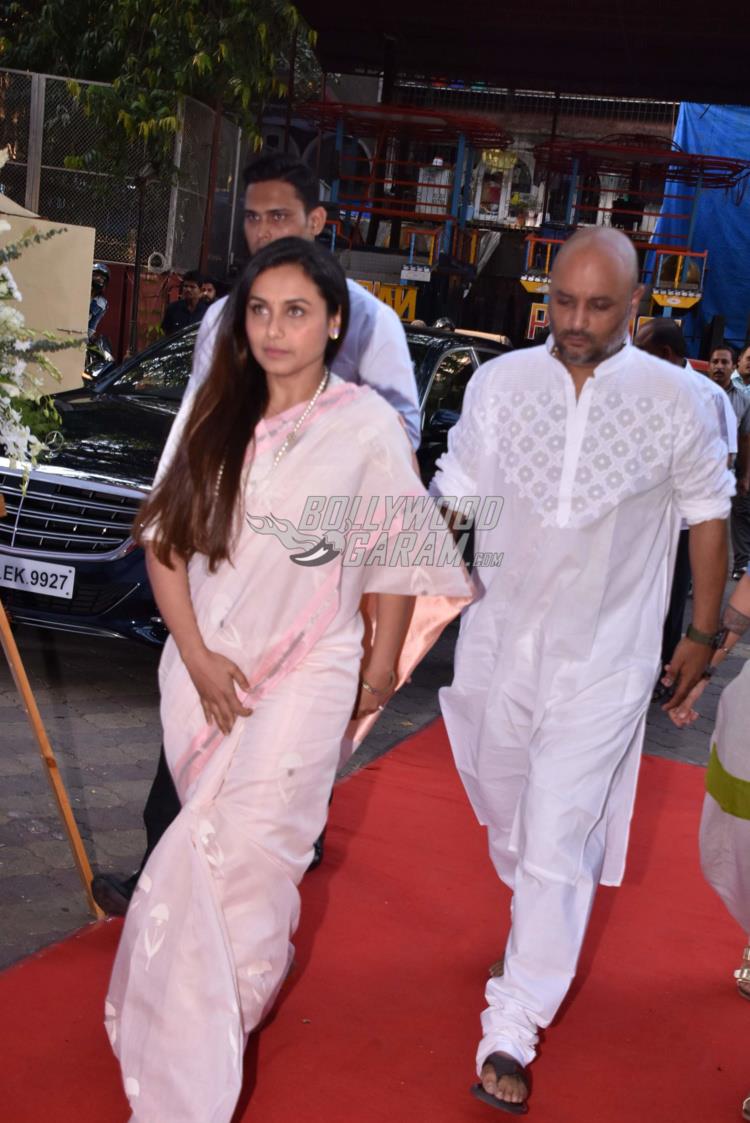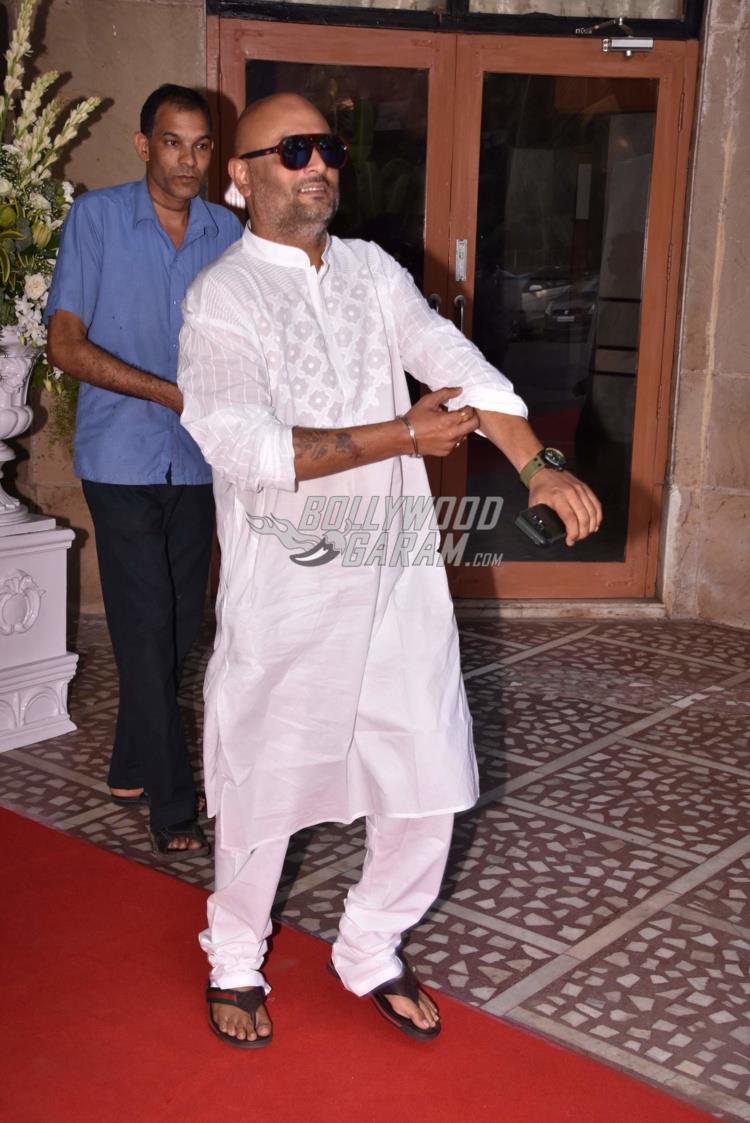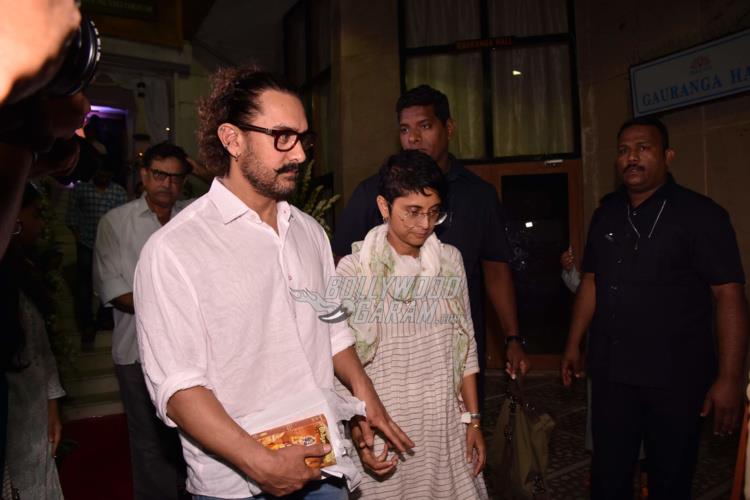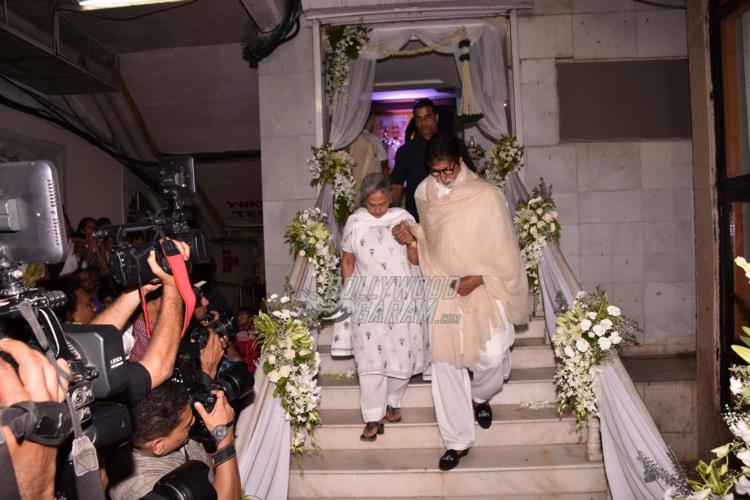 Photo Credits: Viral Bhayani