Amidst the controversies surrounding the upcoming film Padmavati, the Indian Film & TV Directors' Association called for a meeting of the directors, technicians and representatives from the industry in Mumbai on November 14, 2017. The press event was organized by filmmaker Ashok Pandit.
Pandit during the press event said, "These hysterical protests are a symptom of a very dangerous trend in our country of politicizing art. And we must stop this trend before it kills cinema and all other art. Sanjay Leela Bhansali's cinema has nothing to do with politics. Why then do we have goons posing as politicians baying for his blood? What wrong has he done? What harm has he done? He has given us a series of masterpieces and classics. And this is how we repay him?"
The press event also saw the presence of the concerned filmmakers and technicians, who showed support towards the film Padmavati. The event also saw the presence of Rahul Rawail and Sudhir Mishra. The members of the IFTDA also shared their plan to ensure the film helmed by Sanjay Leela Bhansali gets a smooth release and that no other filmmaker has to go through such unfortunate events in future.
Mishra, during the press event, defended Padmavati and said, "This is an attack on freedom, the history is ours. You cannot stop the film from releasing." Rawail argued that Sanjay Leela Bhansali is entitled to tell history but has not changed it as Padmavati is a chapter from the history. The film stars Deepika Padukone, Shahid Kapoor and Ranveer Singh and is expected to be released in theatres on December 1, 2017.
Exclusive photos of IFTDA members in support of Padmavati!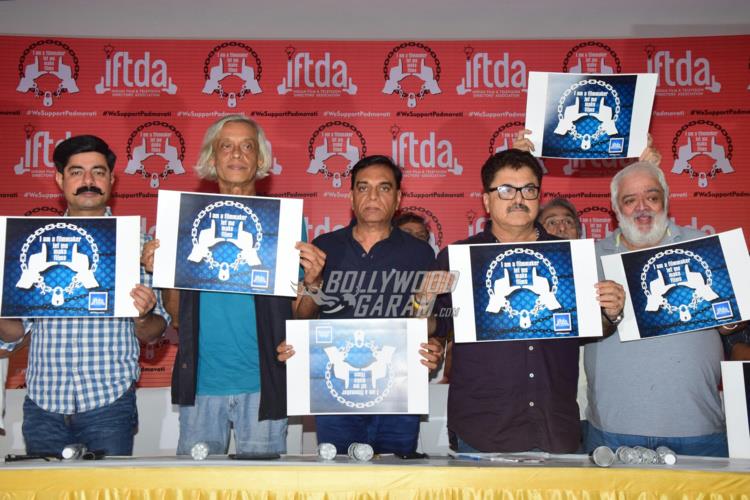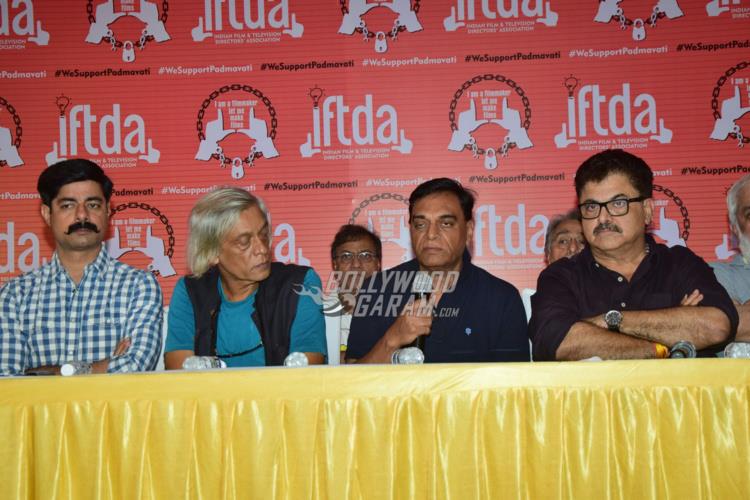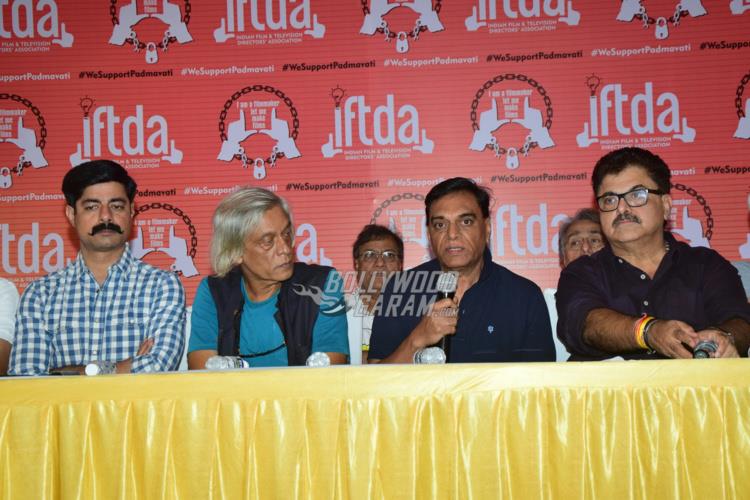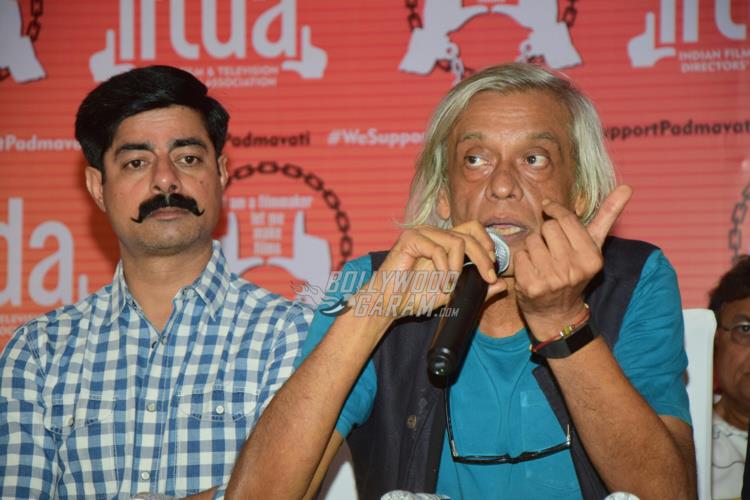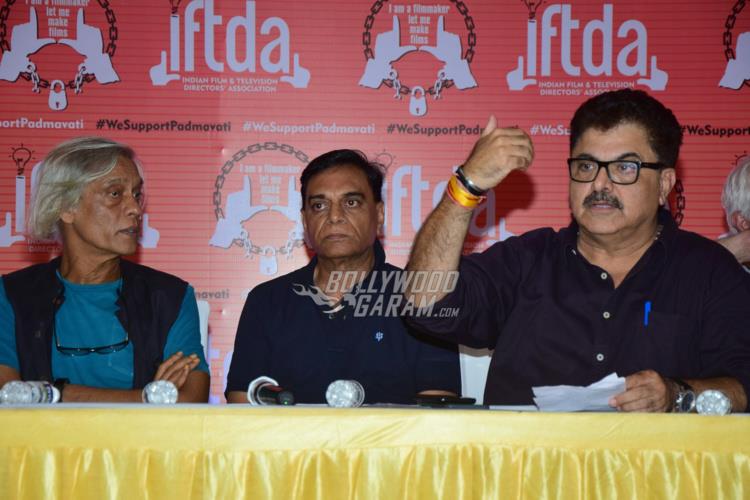 Photo Credits: Viral Bhayani