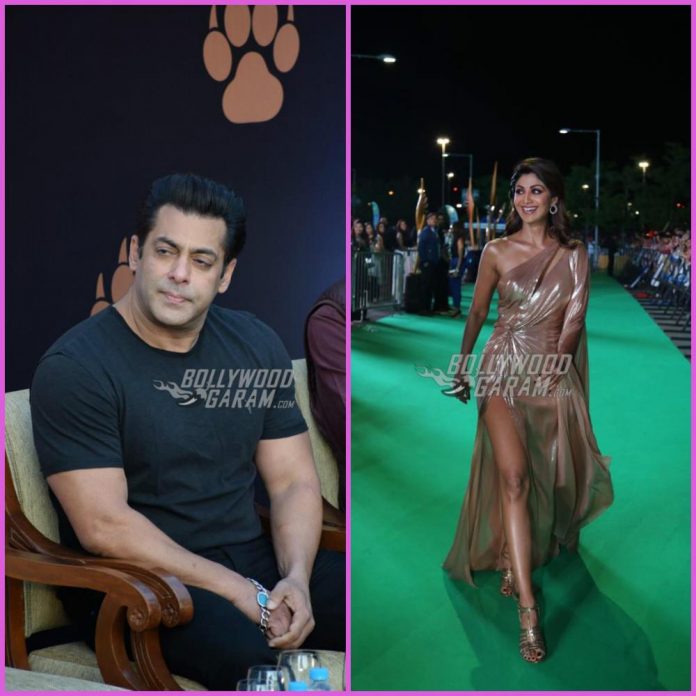 While the Padmavati controversy continues, Salman Khan and Shilpa Shetty are the recent ones to face a backlash from the Valmiki Community in Rajasthan. The community has alleged that the actors had used an abusive word earlier in a promotional event. The members of the community expressed anger with protests outside cinema halls in Rajasthan on December 22, 2017.
Many of the protesters tore posters and burnt effigies of Salman Khan and Shilpa Shetty while others tore posters and film banners at cinema halls which are screening the recently released film Tiger Zinda Hai. The Valmiki protesters broke a glass at the Akash Mall in Kota.
Salman had used the word bhangi during the promotions of the film Tiger Zinda Hai while referring to his dancing skills while Shilpa used to word to describe how she looks at home. Despite the protests the movie goers were not affected and the police provided protection. On the other hand Raj Bansal the distributor of Yash Raj Films in Jaipur said, "Salman Khan had used the word in an interview some four years ago and many of his movies got released during this period; then why this protest now?"
Last month the state of Rajasthan had protested against the film Padmavati by the members of Karni Sena alleging that the director had meddled with the history.
Photo Credits: Viral Bhayani