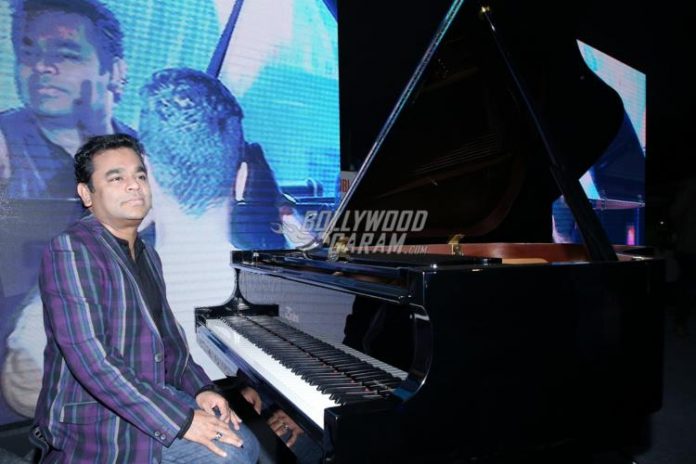 Academy Award winning composer A.R. Rahman is celebrating his 25th year in the industry and will soon be performing in Chennai. The compose says that the people of Tamil Nadu have always been special for him and that it will be a privilege for him to perform for them in the 25th year.
Rahman's performance at the IIFA 2017 in New York had marked the beginning of his celebration of completing 25 years. The concert is due to be held on January 12, 2018 and will be produced by Wizcraft International Entertainment. Rehman's concert is presented by 7UP and is an initiative by the IIFA Utsavam.
The composer will be paying tribute to the state of Tamil Nadu, and will be taking the audience to a journey of his yesterday, today and tomorrow, regionally known as 'Netru Indru Naalai'. Rahman in a statement said, "The past 25 years have been truly incredible. It has been a beautiful journey and I am grateful to my fans as I look forward to perform in Chennai, my home city. The people of Tamil Nadu are always special and performing before them in my 25th year is a privilege. I'd like to say 'thank you' to all of them on this occasion".
The concert will also feature Neeti Mohan, Vijay Prakash, Sid Sriram and others.
Photo Credits: Viral Bhayani