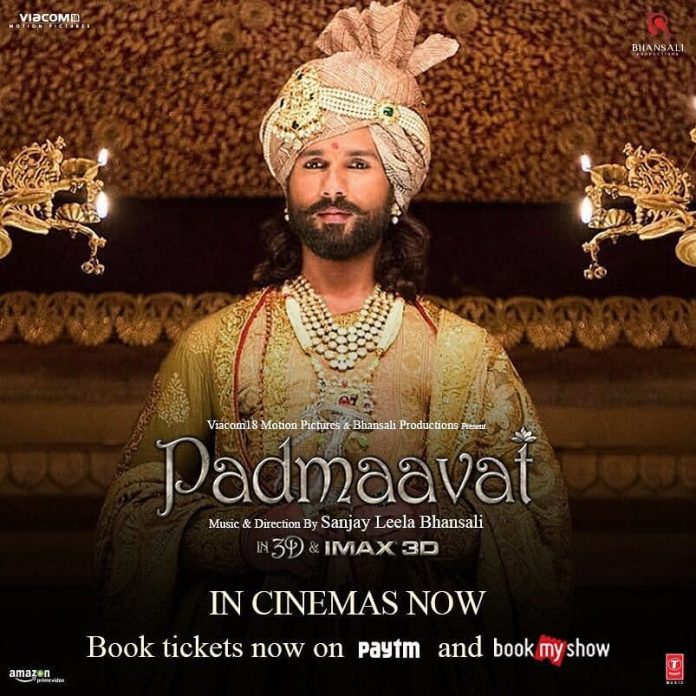 While the Sanjay Leela Bhansali film Padmaavat continues to face a backlash from a few groups in India, the Pakistan Censor Board cleared the film for release without a single cut. The Deepika Padukone, Shahid Kapoor and Ranveer Singh starrer film is ready to be released in theatres on January 25, 2018 at 6 pm.
Reports said that the makers of the film submitted an application for NOC last week and that the screening for the Censor Board was expected to be held on January 22, 2018 but was postponed to January 23, 2018. Recent reports have said that the board has cleared the film for screening without a single cut.
One of the senior distributors in Pakistan had earlier said, "The chance of Padmaavat getting cleared in Pakistan is quite bright only a few deletion here and there could make it easy for the film." Filmmaker Sanjay Leela Bhansali had earlier talked about the film and said, "Padmaavat is a dream come true for me. I have always been fascinated by the stories of honour, valour and vigour of our great Rajput warriors that have been captured so beautifully in our literature and this movie is my homage to those glorious stories. I would also like to thank the entire film fraternity for supporting Viacom18 and Bhansali Productions through the entire production and pre-release phase and hope they like the film they so supported."
The film will see Deepika play the role of Rani Padmini, Shahid as Maharawal Ratan Singh and Ranveer as Sultan Alauddin Khilji. Akshay Kumar, who's film Padman was also expected to be released on January 25, 2018, announced a delay in its release to February 9, 2018 to allow Padmaavat to have a solo release. Bhansali and the lead cast of the film were thankful for Akshay's gesture to postpone the release date of his film.
Photo Credits: Instagram