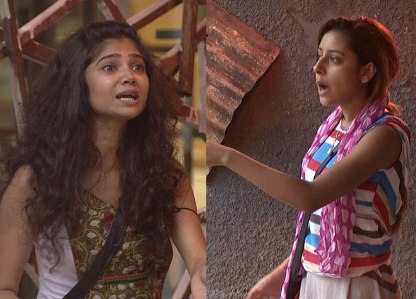 As expected, the house of Bigg Boss is getting increasingly interesting this season, as the fights and controversies began from the second day. At first, fights were about food and now contestants are fighting over past relationships.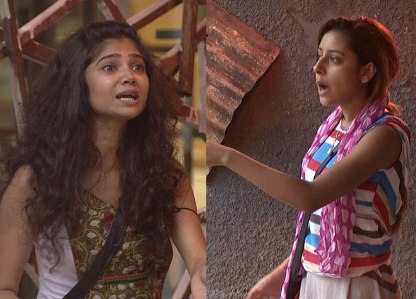 Inmates in 'Hell', Ratan Rajput and Pratyusha Banerjee got into a fight when they were discussing their past relationships. Ratan was seen ridiculing Pratyusha's relationship with her ex-boyfriend, as it did not last for more than two years. Pratyusha became very angry because of this and instantly started a fight and asked Ratan not to provide her opinion on her personal life.
The argument started heating up when the 'Balika Vadhu' actress lashed back and said that Ratan must look at herself before pointing fingers at others, as even she faced failed relationships in the past. Initially, the housemates were fighting over food, as 'Hell' mates worked hard so that contestants in 'Heaven' could get gas and food.
The inmates got into an argument as the 'Hell' mates complained that they did not get ample food, despite the fact that they worked hard to provide food and gas for the 'Heaven' mates. The seventh season of the reality show has begun with Salman Khan as the host.
Photo Credits: In Today