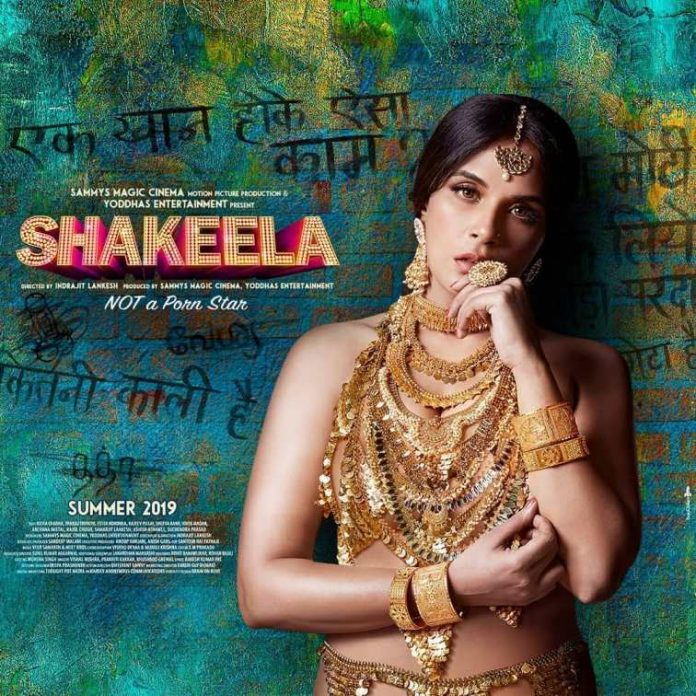 Bollywood actress Richa Chadda will be seen playing the lead in the upcoming flick Shakeela. The film is based on the life of Southern actress of the same name. Shakeela had shot to fame after the tragic and untimely death of Silk Smitha, who was known for her bold characters. The makers of the film released the first poster.
The film is one of the most anticipated biopics of 2019 and is currently under production. Shakeela has been the in news since its inception. A few days back the makers of the film had unveiled a logo which had a controversial tagline and had clearly indicated the perspective of the flick. Shakeela was primarily known for her adult roles but her phenomenal success made her many enemies and had caused controversies in the industry which was then male-dominated.
Her films were then also translated in some of the foreign languages like Russian and Chinese. The films that she starred in had often helped the cinema halls survive in the B and C towns in the south. The first look of the film has shown Richa Chadda clad in authentic gold jewellery. Richa surely looks promising in the character of Shakeela. The film is directed by Indrajit Lankesh and will be released in theatres in 2019.
Photo Credits: Instagram