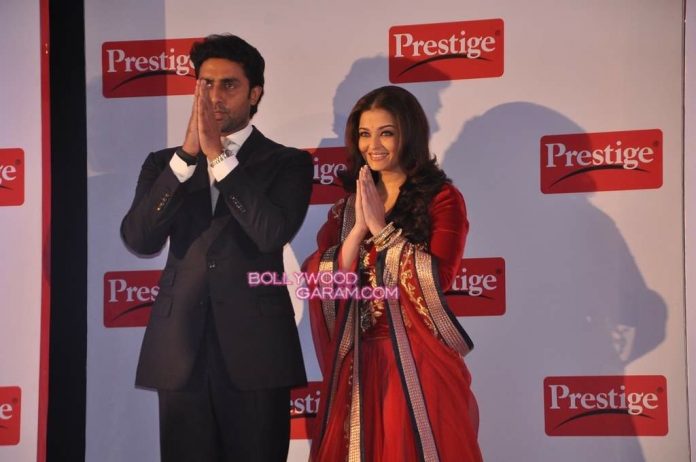 BollywoodGaram.com: During a press conference held on October 1, 2013, Bollywood star Abhishek Bachchan cleared constant rumors and confirmed that he did not sign a comeback movie with his wife Aishwarya Rai.
Recent reports claimed that the "Devdas" is all set to make a big comeback with the upcoming movie 'Happy Anniversary', which was supposed to be directed by Prahlad Kakkar, but her husband rubbished the rumors.
When contacted, Abhishek cleared the air and stated that they just heard about the movie and that nothing has been finalized yet.
However, Prahlad allegedly said that the famous couple agreed to do the movie, under the condition that they liked the script. The director went on to say that such mixed reports should not be spread, as they spoil relationships between stars and directors.
Whatever the news is, we will continue to look forward to a movie starring one of Bollywood's biggest power couples, besides anticipating the return to Bollywood of the former Miss World beauty Aishwarya Rai.