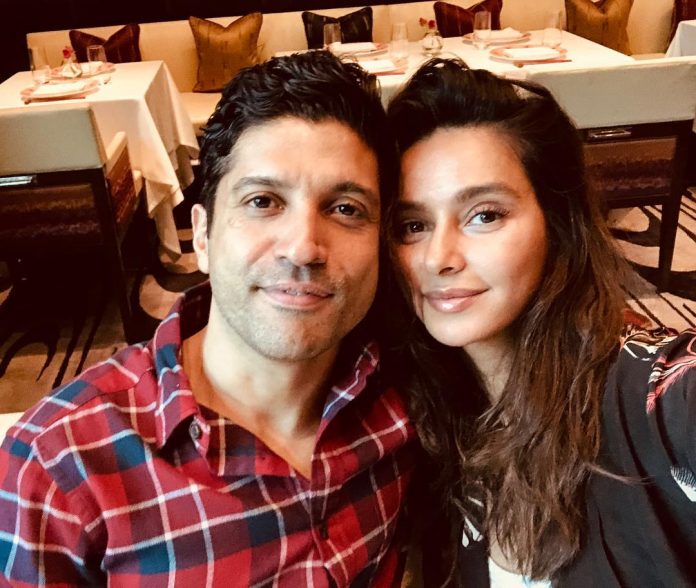 Farhan Akhtar and Shibani Dandekar have been in a relationship since about a year but have never spoken about it in open. But now the couple has opened up and are all set to take their relationship to the next level. Farhan and Shibani were recently seen flaunting their engagement rings in an Instagram post and are aiming for a wedding in April or May, 2019. The news came out straight from Farhan's statement in the recent episode of Tape Cast Season 2 with Bhumi Pednekar.
Bhumi and Farhan were in a fun conversation and it also had a recording by Shibani who had popped the question to Farhan asking him, 'When are we getting married'. This was when Farhan could not stop smiling and after he heard Shibani's voice he did not dodge the question and replied, "I don't know it maybe April or April be 'May'.
So this surely means that Farhan and Shibani's wedding is just round the corner. Farhan not just revealed the wedding month, but also talked high about his relationship with Shibani and said that they got to know each other and that he could not be happier. The producer and actor added that he never felt so comfortable too share his personal stuff.
Photo Credits: Instagram