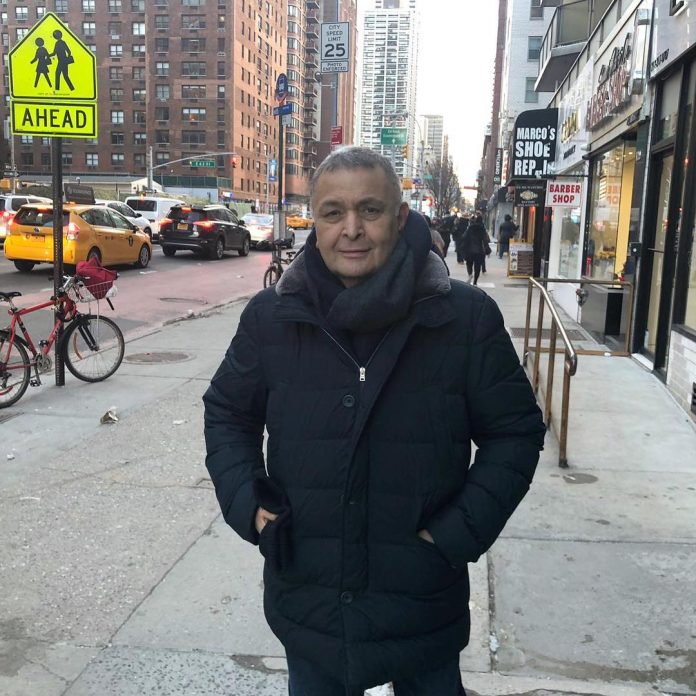 Rishi Kapoor is on his way to recovery and a recent post by wife Neetu Kapoor had hinted that the actor is much better and is soon ready to return to India. The actor was undergoing treatment in New York City for an undisclosed ailment. Neetu recently shared a picture of Rishi, who seemed like has gone through a salon session.
The actress shared a picture of Rishi with his new look and wrote, "Kapoor Saab's hair all buzzed! Josh is great! Love this look". Neetu keeps her fans updated about their New York trip. Her posts also reminded fans on Instagram about Rishi's absence from social media. Abhishek Bachchan and Shweta Bachchan were among the first one to comment on the post.
A previous post by Neetu had hinted that Rishi might return to India soon but a few sources close to the family said that it might happen soon. Hints were also dropped about a possible wedding of son Ranbir Kapoor and alleged girlfriend Alia Bhatt.
Reports say that Rishi Kapoor is very home sick and is eager to return home. Kapoor's treatment in New York is slow but steady and would be hopefully back in a few months time. In September, 2018, Rishi had Tweeted that he is taking a break from work and social media.
Photo Credits: Instagram