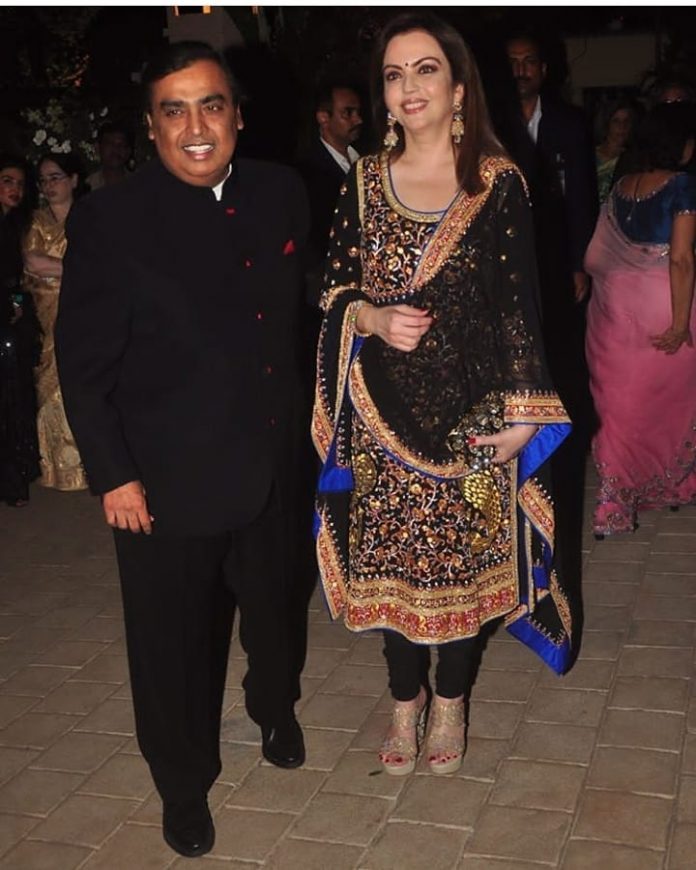 The Ambani family is currently busy with the preparations of the upcoming wedding of Akash Ambani and Shloka Mehta. While the preparations are on, Mukesh Ambani sent boxes containing sweets to around 50,000 police personnel in Mumbai. Reports say that every police station is receiving boxes from the Ambani family, whose son Akash Ambani will get married to Shloka Mehta on March 9, 2019.
The sweet boxes are accompanied by a small card with names of Mukesh Ambani, his wife Nita and their children and messages while seeking blessings and good wishes. The information on the sweet boxes was given by a police constable when he came to know that it has been sent by the Ambani family on the occasion of their son's wedding. One of the police officers said that it is a good gesture that the industrialist shared his joy with the police personnel.
December 2018, saw the grand wedding ceremony of Mukesh Ambani's daughter Isha Ambani who got married to businessman Anand Parimal. The wedding was attended by the Who's Who of Bollywood, Politics, business and other sectors. Meanwhile, the wedding festivities are on and the family has gathered to celebrate the wedding of Akash Ambani and Shloka Mehta.
Some of the close friends of Akash had joined the couple for a bachelor's party hosted at Switzerland last month.
Photo Credits: Instagram