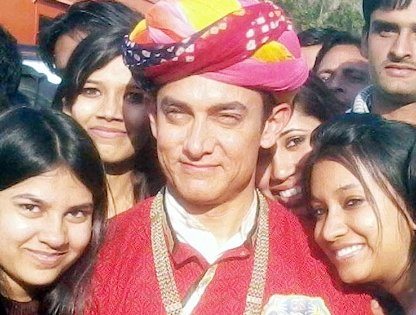 The fans of Aamir Khan and Sanjay Dutt are eagerly anticipating to find out what the upcoming movie – titled 'P.K.' – has to offer when it reaches the theaters. Rajkumar Hirani Films' upcoming political satire will be released across the silver screens in India on June 6, 2014.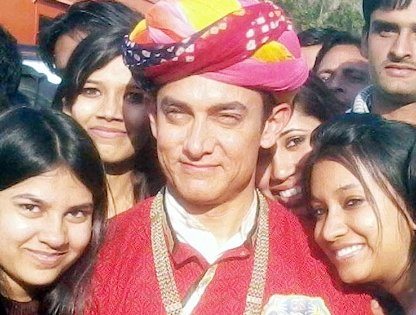 The release date of the new movie was announced in an official statement by Vinod Chopra Films and Rajkumar Hirani Films, in association with Disney UTV. Following the great success of the movie '3 Idiots', Hirani has decided to work with the genius of Bollywood, Aamir Khan again and he will be playing the title role in the upcoming movie.
Earlier, the 'Tare Zameen Par' star was spotted wearing a ghaghra and a blazer while he was shooting for the movie. Along with the unusual outfit, the actor was also seen carrying around an old radio. In recent times, the actor was spotted at the Dilli Haat – an open air shopping mall – and he was wearing a beaded necklace and a little bit of lipstick.
The upcoming movie also stars Anushka Sharma, Sushant Singh Rajput and Sanjay Dutt in the lead roles. In the meantime, Aamir is looking forward to another one of his action thrillers, 'Dhoom 3', which is all set to hit the theaters on December 20, 2013. In this movie, Khan will be seen playing a negative role.
Photo Credits: In Today