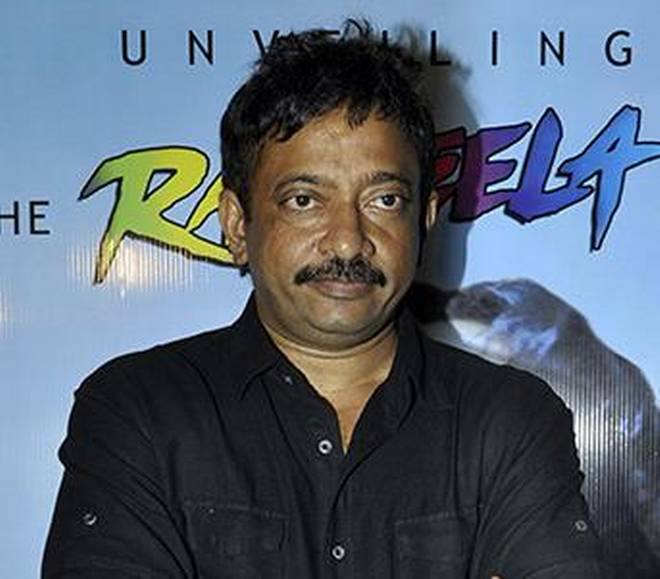 Indian filmmaker Ram Gopal Varma had visited the city of Vijaywada with an intension to hold a press conference on his film Lakshmi's NTR. However, one again the filmmaker has found himself amidst controversy. Varma was detained at the Vijaywada International airport on April 28, 2019.
The director on the same day had announced that he would hold a press meeting in the middle of the road at 4 pm for his film Lakshmi's NTR. Varma on Sunday morning Tweeted, "Today Sunday at 4 pm there will be a press meet right in the middle of the road at Pipula Road NTR circle. I extend an open invitation to media friends, true fans of NTR, everyone who is a little fond of me and the public who respects the truth to come be a part of this meeting".
The ASI at Gannavaram while talking to a leading daily said that since the filmmaker had announced that he would hold a meeting on the street, there was fear that there might be some unrest and violence at the venue. The station had then received orders from the Commissioner of Police to send Ram Gopal Varma back to Hyderabad.
The inspectors had explained everything to the filmmaker at the airport and stayed with him until he got on the flight back to Hyderabad. The police explained that the action was taken in view of the Model Code of Conduct for the ongoing Lok Sabha Elections. The filmmaker was expected to hold a press meet at Novotel and Hotel Ilapuram but both were cancelled due to pressure. His film Lakshmi's NTR was released everywhere except in Andhra Pradesh on March 29, 2019 and is now ready to be released in Andhra Pradesh on May, 1 2019. The film is about TDP founder T Rama Rao's second marriage with Lakshmi Parvathi and the subsequent differences in the family.
Photo Credits: Instagram