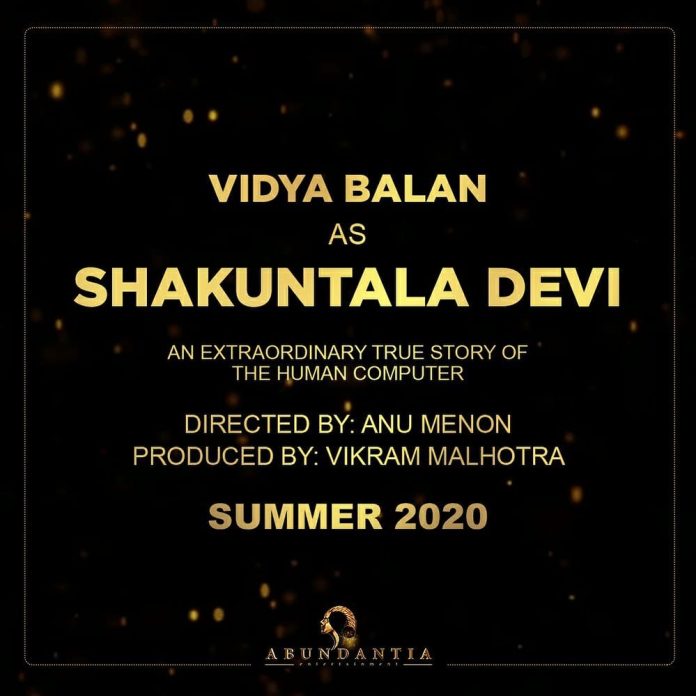 Bollywood actress Vidya Balan has announced her upcoming film in which she will be seen playing the role of Shakuntala Devi, who is also known as the 'Human Computer'. Biopics in Bollywood have faced many successes and the industry has so far produced biopics from sports players to film actors and all of them have been super successful.
The actress took her social media account to make the announcement and unveiled the details of the project. Vidya will be seen playing the role of a mathematics genius. The biopic on Shakuntala Devi has been in news since December 2018 but an official announcement was made on May 8, 2019.
Shakuntala Devi is one of the well known mathematicians in the country and has a record in her name in 1982 edition of the Guiness Bool of World records. Balan will be showcasing the journey of a simple Brahmin girl from Bangalore (now Bengaluru) who made use of her talent to make the country proud. Vidya on her Instagram account wrote, "Big Day ! Excited to play the role of Math Genius, #ShakuntalaDevi. @ivikramix"
The film will be directed by Anu Menon and produced by Vikram Malhotra. Menon had approached Balan in December, 2018 and that is when the rumours started to surface.