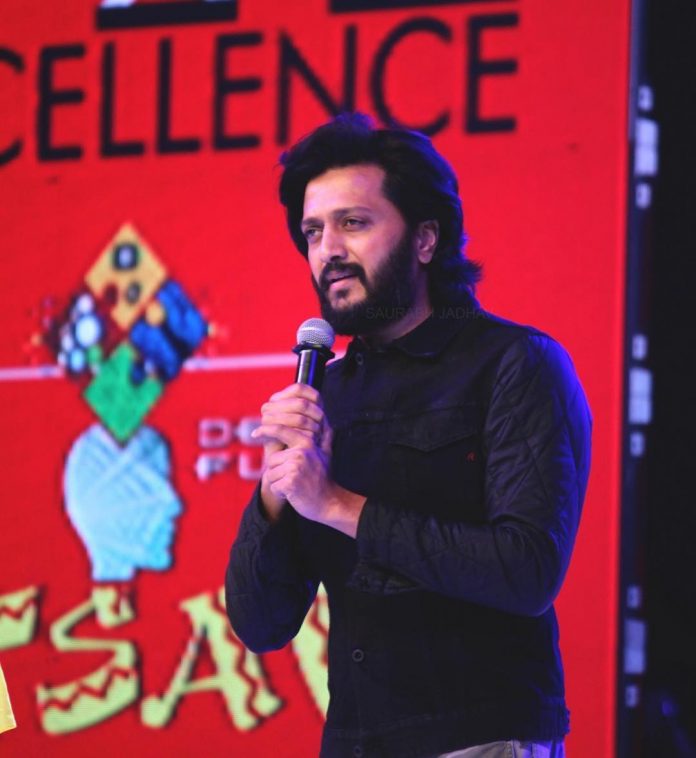 Indian actor Riteish Deshmukh took his Twitter account and addressed a safety flaw that he noticed at the Hyderabad Airport lounge. He made sure to address the issue and the concerned authorities took notice of it. The 40 year old star shared a video from the Airport lounge where he got stuck after the power went off.
Riteish along with the short clip wrote, "So we were at the Hyderabad Airport Lounge – suddenly the power goes off- the way in & out is an elevator that shuts down. The only exit door is locked in a chain (Incase of FIRE it's a tragedy waiting to happen)" The actor argued that the public exits cannot be locked in case of emergencies and asked the authorities to wake up.
The Housefull 2 actor further explained that the security personnel refused to give permission to open the door at the cost of the passenger missing their flight. On the other hand the Hyderabad airport authorities were quick to respond to Riteish's Tweet and wrote, "We regret the inconvenience caused. It was a minor technical snag which was resolved immediately. Please be rest assured that our Airport Terminals are safety compliant. In an event of any emergency, the glass doors can be broken. Passenger safety is of utmost importance to us."
On the work front Riteish Deshmukh will soon be seen in the upcoming film Housefull 4 which is currently in the post production stage.
Photo Credits: Instagram