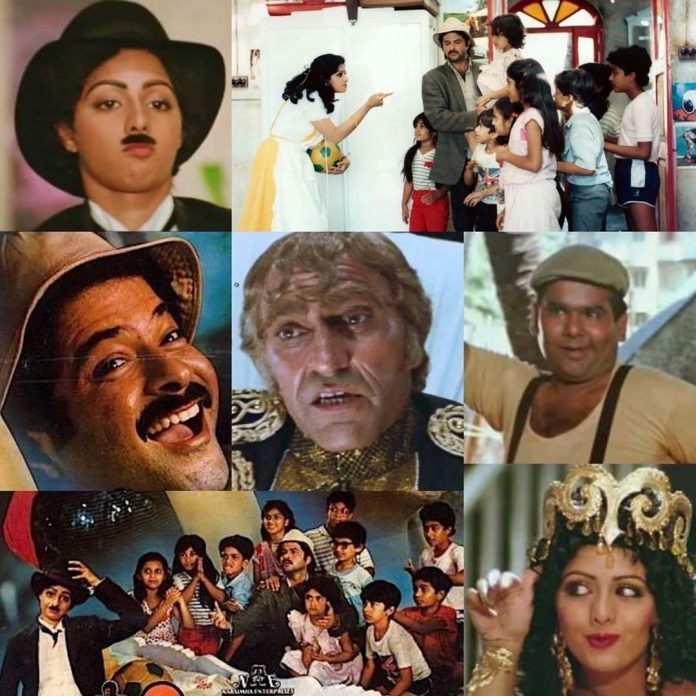 The iconic film Mr. India starring Anil Kapoor and Sridevi recently completed 32 years. The makers, actors and the fans recently took a short trip down the memory lane. Meanwhile, Anil and director Shekhar Kapur posted a cryptic message in Twitter a while back which has left the fans wondering of a sequel of the films is on cards.
It was Boney Kapoor who recently confirmed about it. The producer said that a reboot of the iconic film is on cards. Boney added that the idea is to create a reboot first and then make a franchise of it and needs to be more contemporary. He also added that they have a basic structure in mind and while they have not yet decided on a timeline yet they intend to make Mr. India sequel soon.
Boney also remembered when he put up a large set near Versova beach and added that he was so happy with the costumes that he paid a bonus to the stylist. Amrish Puri as Mogambo was also remembered, how he managed to bring the character live.
While talking about who will be directing the film, Boney said that Shekhar Kapur is free and can direct it. Kapoor was all praises for the entire team who made the film and added that anyone from the original line-up can join them again.
Photo Credits: Instagram