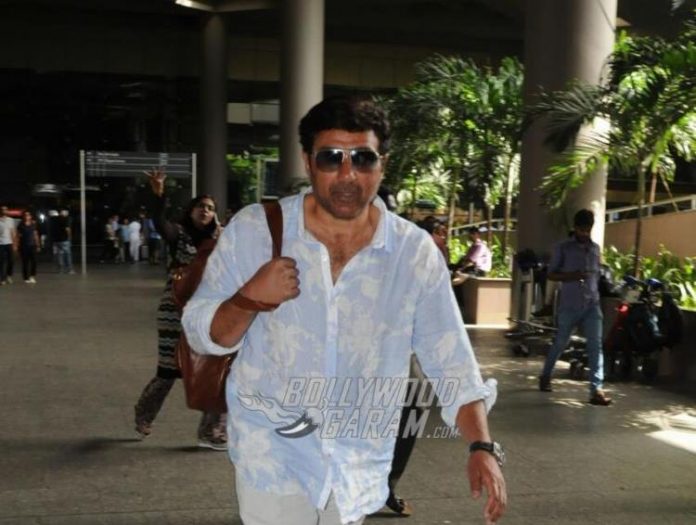 Bollywood star Sunny Deol is all set to launch his son Karan Deol with the film Pal Pal Dil Ke Paas. The Ziddi actor is working as a director for the film and said that it is a taxing job. Sunny shared on how he feels watching his son performing dangerous stunts he said that he got even more nervous watching those scenes, wondering if he could have done better.
Sunny added, "I was the first in our generation to be launched and this film made me realise what my dad (Dharmendra) must have gone through during Betaab. Unless you become a father yourself, you can't empathise with this pain, fear and love." He also added that he had his heart in his mouth when he watched him plummet 400 feet and forgot to record the stunt.
Sunny Deol also talked about what a newcomer actually needs and said, "I remind myself that I did, so he will too. Still, given that he comes from a protective family, it's good I've directed his first film. It's important for a newcomer to be fathered and while filmmakers in our time were more approachable, the scenario has changed today." The actor added that despite him launching his son, he has to fight his battles himself.
Photo Credits: Viral Bhayani