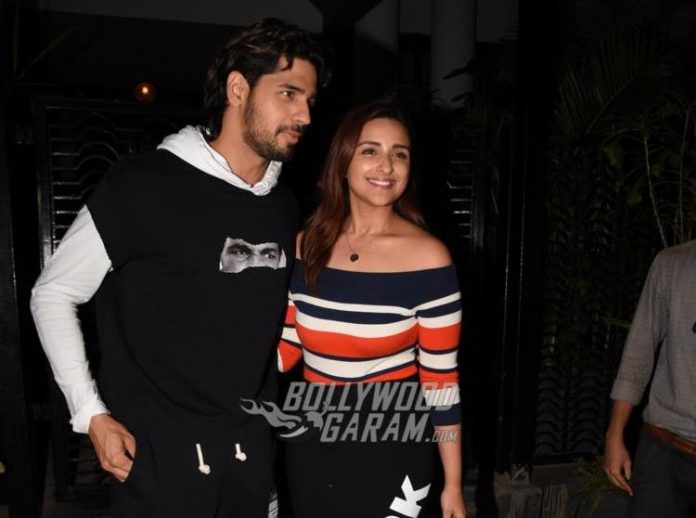 Movie Name: Jabariya Jodi
Cast: Sidharth Malhotra, Parineeti Chopra, Javed Jaffrey, Sanjay Mishra and Aparshakti Khurana.
Director: Prashant Singh
Genre: Romantic-comedy
Running Time: 139 minutes
Bollywood Garam Rating: 2/5 stars
The film has been written by Sanjeev K Jha, who has narrated about the force marriage practice prevalent in the state of Bihar, India. Jabariya Jodi has tried to throw light on the serious social evil of kidnapping grooms for a forced marriage. The film has Sidharth, who is a goon and kidnaps grooms who demand dowry before marrying them off forcibly to girls. The couple here becomes Jabariya Jodi, which means a forced couple.
Malhotra like always looks good, but seems like in the wrong role. Sidharth is a misfit in the role of a goon with his colorful shirts, scarves and over-sized sunglasses. On the other hand Chopra is not so convincing enough in her role, who is undergoing an emotional turmoil. The fact is that both the leading stars are let down by the lead stars. Moreover there is utter lack of chemistry between the two protagonists.
Meanwhile, Javed Jaffrey is convincing in his role of the leader of a business of kidnapping grooms and forcing them to marry girls, whose fathers cannot afford to gather huge dowry. The acting abilities of the lead actors have been let down due to a poor script. A lot is being going around in the film which leaves the audience confused and bored. Jabariya Jodi has been filmed completely in Uttar Pradesh, India. Seems like, the makers were quite aware of the drawbacks and have thus tried to cover them with peppy tracks. While the story is set in Bihar, the Punjabi tracks create a confusion of region. The comedy in the film is forced and does not really make the audience laugh. Overall, a very average film, which can be missed but is worth a catch if you need to just spend time.
Photo Credits: Viral Bhayani