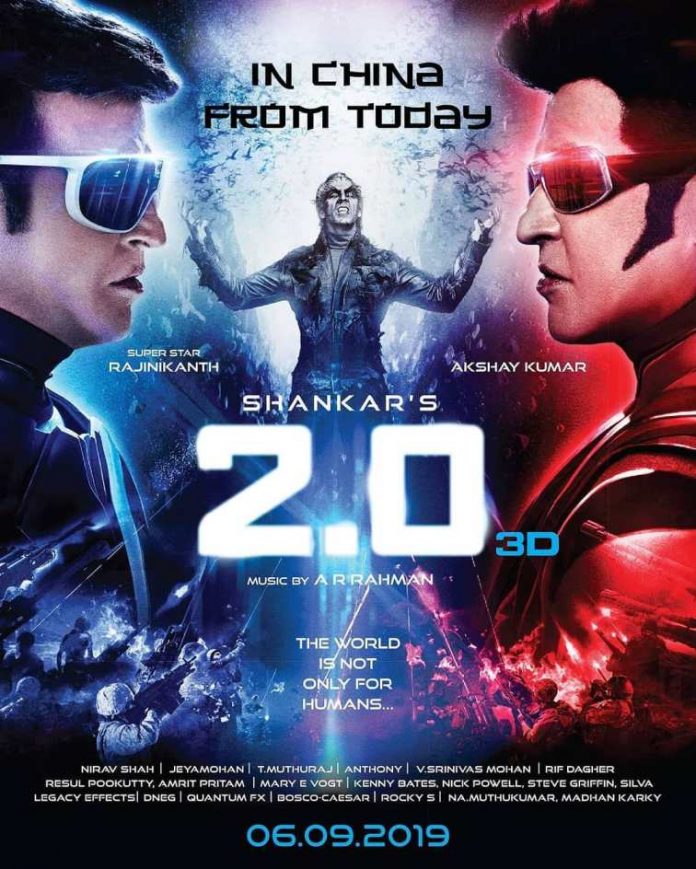 South superstar Rajinikanth and Akshay Kumar starrer 2.0 has been released in the theatres in China on September 6, 2019. The film has been released in about 48,000 screens in the country. 2.0 which had marked the sequel to the film Robot, was released in India in 2018 and had a decent run at the box office. The makers have been trying for many months for a release in China.
Lyca Production informed that the film has been released in 48,000 theatres across the country. The film was earlier expected to be released in July, 2019 but the distributors had to change the release date to avoid a clash with The Lion King. The pre-sales of the tickets received a great response and has already earned more than Rs. 3.41 crores in the country.
The makers have expectations, that the film will manage to impress the Chinese audience and will set the box office on fire. The film 2.0 has explained about the harmful effects of the radiation emanating from the mobile phone towers and its effects on the birds and animals.
The makers through the film have also conveyed that the world is not just for the humans but also for other living beings. The Chinese audience in the past has been receptive to Indian films.
Photo Credits: Instagram