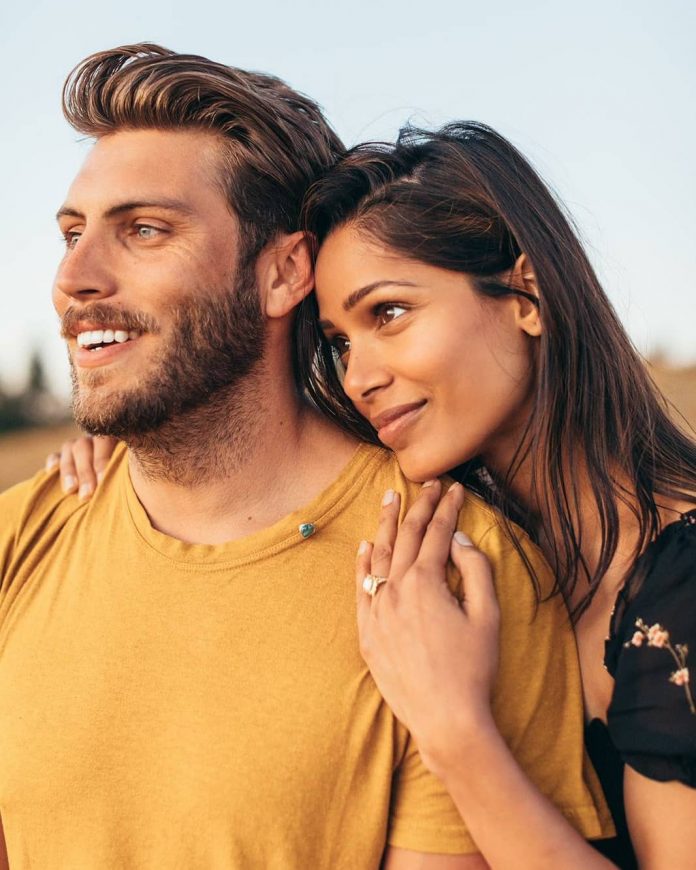 Indian actress Freida Pinto is known for her performance in the film Slumdog Millionaire, announced her engagement with American celebrity photographer Cory Tran on Instagram. The actress shared a few loving pictures of herself with her fiancé and wrote a heart-felt note for Cory. The announcement was made on Cory's birthday.
Soon after the announcement, celebrities from Bollywood started pouring congratulatory messages for the actress and expressed they were happy for her. Cory also shared the same pictures and wrote that this was the best birthday present for him. Freida has also earlier shared many pictures with Cory on social media.
For those who do not know Cory, he is a celebrity photographer based in Texas. The photographer has also worked as a content creator for Samsung at Rio Olympics. Cory is 33 years old and is a professional cinematographer and wildlife photographer.
35 year old Freida made her debut in Bollywood with the film Slumdog Millionaire, a film that was nominated for ten Academy Awards in 2009. Out of those, the film won 8 and include the Best Picture, Best Director and Best Adapted Screenplay. Apart from films, Freida has also been involved in a number of humanitarian causes as well. Before dating Cory, Freida Pinto was in a long term relationship with her Slumdog Millionaire co-star Dev Patel but split in 2014.
Photo Credits: Instagram