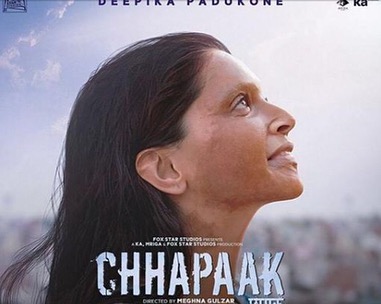 Deepika Padukone and Vikrant Massey starrer Chhapaak was in legal trouble after writer Rakesh Bharti filed a suit against the makers of the film and sought a stay on the release. The writer in question had claimed rights for the life story of Laxmi Agarwal, who is an acid attack survivor and also claimed that he had originally written and shared the shared the story of the film that was based on her life. Bharti had claimed that he had shared the story with filmmaker Meghna Gulzar and producer Fox Star.
In response Fox Star defended that the claims stated by Rakesh Bharti were false and baseless with dishonest motives. The producers further explained that the complainant never shared the story and had never highlighted any example of similarity between his story and the film. Bharti had reportedly claimed copyright on the subject and the idea, which are already on the public domain and cannot be claimed as a copyright.
Mr. Bharti also demanded to appoint a commissioner to observe similarities between his script and Chhapaak's script. But the court denied his demand stating that such a relief can be given only when a prima facie case is made out. The court ultimately did not allow any stay on Chhapaak, which has been released in theatres on January 10, 2020.
Photo Credits: Instagram