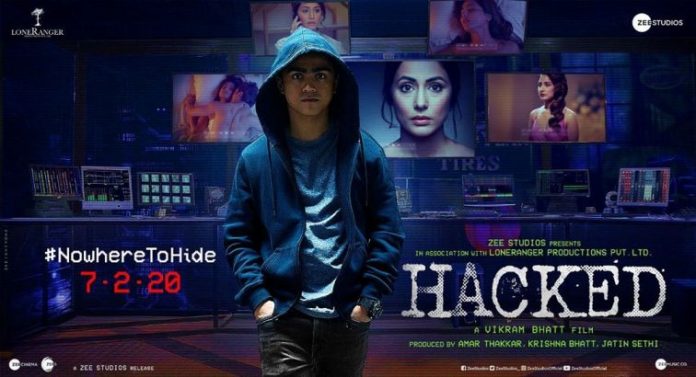 Indian TV actress Hina Khan is all set to make her Bollywood debut with the film Hacked. The makers of the film have unveiled the official trailer of the film which looks intriguing. The first poster was unveiled a few days back and now the trailer has raised the curiosity of the audience and looks promising.
Going but the trailer the story is about a 19 year old boy who is in love with a girl who is quite older than him. The boy, who is a professional hacker, tries to woo Hina's character but fails to do so. When things do not work out, the boy begins to black mail her by hacking private information from her office and leaking her intimate videos and pictures on the internet.
Rohan Shah will be seen playing the role of the teenager. When Hina outright rejects the 19 year old boy's proposal, this does not go down well with him and things become even uglier. The film is directed by Vikram Bhatt and presented by Zee Studios.
Hacked will also mark the debut of Hina Khan in Bollywood. The film is co-produced by Krishna Bhatt, Jatin Sethi and Amar Thakkar and is due to be released in theatres on February 7, 2020.
Watch the official trailer here:
Photo Credits: Zee Studios