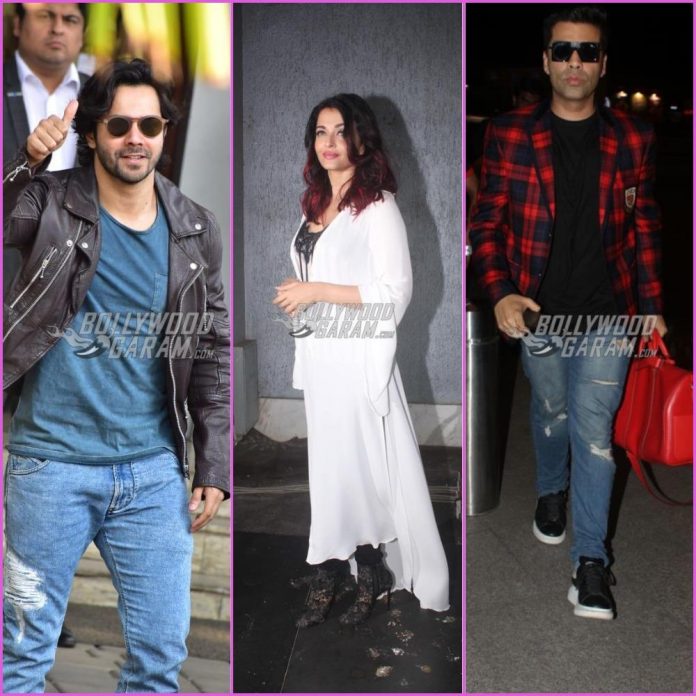 Prime Minister of India Narendra Modi had appealed to the Indian citizens to observe the Janta Curfew on March 22, 2020 which included a ritual of giving an applause to the service providers amidst the crisis at 5 PM. The PM had asked people to stand in their respective balconies/doors or windows and clap or ring bells as a gesture to thank the service providers that included doctors, sweepers, police and other people who worked tirelessly to fight the ongoing epidemic of coronavirus. Not just the citizens of India, but celebrities from Bollywood too joined the Janta Curfew and also stood up at 5 PM to applaud the efforts of people who worked amidst the coronavirus outbreak.
Doctors, nurses, paramedics, sweepers, police, municipal staff and everyone who worked endlessly towards making things easier, were appreciated as crores of Indians clapped their hands and made noises in appreciation. Celebrities like Amitabh Bachchan, Aishwarya Rai, Abhishek Bachchan, Varun Dhawan, Hrithik Roshan, Akshay Kumar, Karan Johar, Deepika Padukone, Kangana Ranaut, Sara Ali Khan, Ranveer Singh, Arjun Kapoor, Malaika Arora, Kartik Aaryan, Karisma Kapoor, Shraddha Kapoor, Shakti Kapoor, Parineeti Chopra and others joined the ritual by turning up in their respective windows and balconies.
Even Priyanka Chopra who is currently in the US joined took time out and applauded the efforts. Preity Zinta, who is currently in Los Angeles, posted a video and said that she could not join at 5 PM but thanked the service people through her post.
Photo Credits: Viral Bhayani