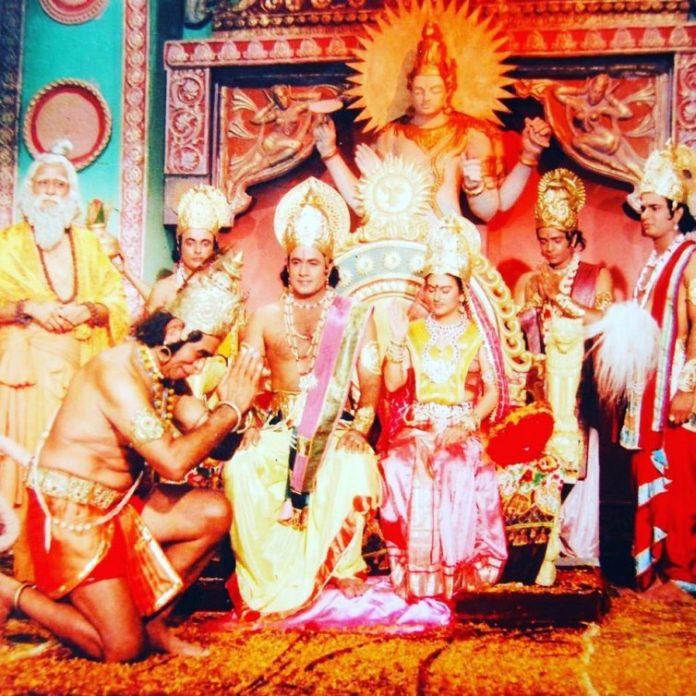 The Indian audience rejoiced when Prasar Bharti decided to rerun the classic series of Ramayan and Mahabharat on DD National. The channel also managed to gain a lot of viewership that any channel could collect ever amidst the lockdown. While the viewers are hooked to their TVs, they are analyzing every scene in detail. However, one of the users recently pointed out that there were many scenes that were not show in the rerun schedule.
But Prasar Bharti CEO Shashi Shekhar was quick to respond and said that they were airing the original production. The Twitter user had pointed out that some of the important events like Ahiravan and Diksha were cut and that he felt disappointed. To this Shekhar responded that such scenes were not a part of the production.
But that was not just one user, but another section of the audience had said that the killing of the Ravan was edited. The viewers appreciated the victory of Lord Ram against Ravana but expressed that they were disappointed that the scenes between Ravana and Laxman were cut from the telecast.
Ramayan by Ramand Sagar has become a popular series among the audience, who are currently under lockdown. The show managed to garner 170 million viewers in the first four shows.
Photo Credits: Prasar Bharti official Instagram page