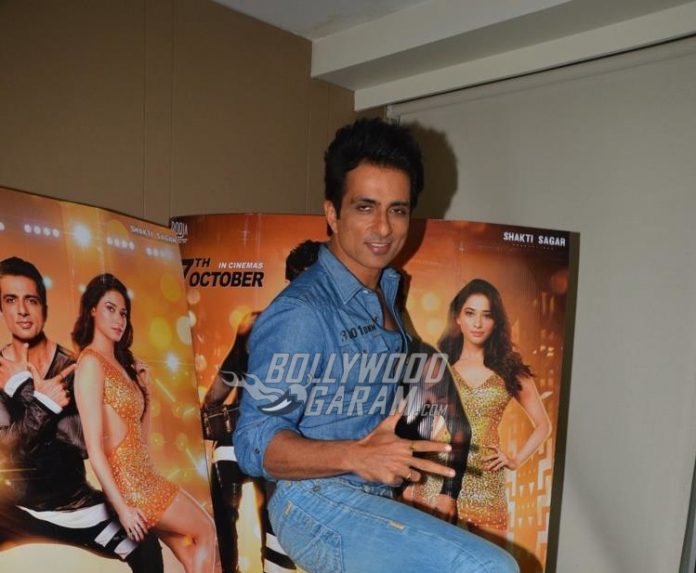 Indian actor Sonu Sood has done it again by sending about 1000 migrants to their home towns in Uttar Pradesh and Bihar by two special trains. Since the lockdown began, Sood has been observing the situation closely and has earlier helped arrange buses to send migrants to their homes in Karnataka. Later he airlifted 177 girls from Kerala to their homes in Bhubhaneshwar.
And now the actor has arranged two special trains to send about 1000 migrant workers to their homes in Uttar Pradesh and Bihar, India. The trains were arranged with the help of the government of Maharashtra after special request. The actor arranged for confirmed tickets and also made sure that they had enough meal boxes, bottled water and masks, so their rest of the journey could be safe.
The trains departed from Thane railway station and Sonu Sood was himself seen supervising the arrangements that were made at the railway station. The actor was seen wearing a white t-shirt and blue denims and was seen waving the migrant workers as the train departed.
Sonu and his work has been lauded by the government of Maharashtra as he has constantly gone out of his way to help people in every possible way. The coronavirus pandemic induced lockdown left these migrant workers jobless and forced them to walk their way to their homes.
Photo Credits: Viral Bhayani