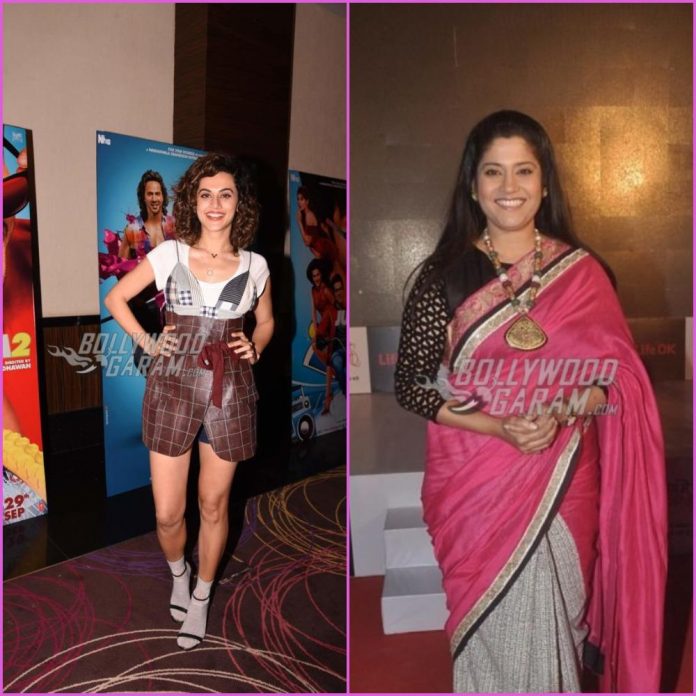 In recent times commoners had complained about the enormous electricity bills that they had received after two months of lockdown. But unsurprisingly, the commoners are not the only sufferers but even celebrities from Bollywood have come out and complained about the outrageous bills that they have received from their respective electricity boards. Come of the noted actors like Renuka Shahane and Taapsee Pannu took their social media accounts and talked about the enormous bills that they received.
Taapsee explained about the insane bill that she received for the month of June, 2020. She also posted pictures of the bills for the month of April and May months where she had received a bill of Rs. 5,000 respectively. The actress chirped about the bill while wondering what new appliance she used or bought in her apartment in the past month. Taapsee had posted bills from another apartment where no one stays.
Another actress Renuka Shahane also shared about how her Rs. 5510 bill suddenly went up to 29,000. Apart from celebrities many people have complained about the unreasonable bills that have been sent by the electricity boards to the consumers at a time when.
Meanwhile a spokesperson from Adani Electricity said that the bills for March to May, 2020 were lower as they were on an average but the actual consumption as higher due to summer and increased usage during lockdown.
Photo Credits: Viral Bhayani