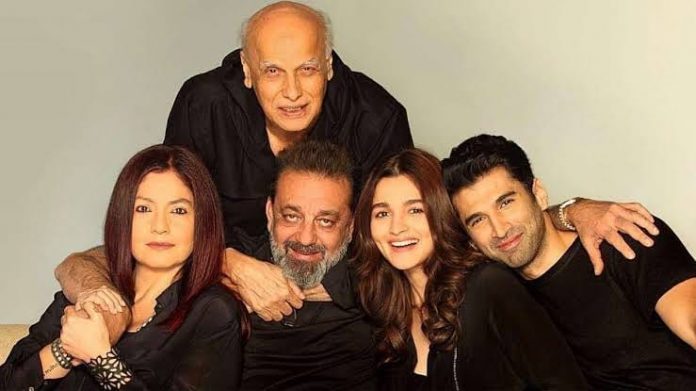 Filmmaker Mahesh Bhatt revealed that just a two-day shoot is remaining for the upcoming film Sadak 2. The film is one of the most anticipated film of the year, 2020 and is the sequel to the blockbuster flick Sadak released in 1991. It is also revealed that the cast and crew will be shooting for the remaining part in July, 2020. While a number of filmmakers have released their films on OTT platforms due to the coronavirus pandemic, Bhatt has also confirmed that Sadak 2 will also be released on a streaming platform.
The filmmaker in an interview revealed that he does not have any option since the number of cases are increasing day by day. Bhatt said that under such circumstances, it is not possible that the theatres will be allowed to be opened. The filmmaker also said that he is compelled to release the film on an OTT as he does not see any light in future and it is the best that he can do to survive.
Mahesh Bhatt also said that the release of films on OTT platforms is a very temporary phase and this does not mean that the theatres will shut down. The post production of Sadak 2 is also in full progress. Sadak 2 stars Alia Bhatt, Aditya Roy Kapur, Sanjay Dutt and Pooja Bhatt.
Photo Credits: Sadak 2 official Instagram account