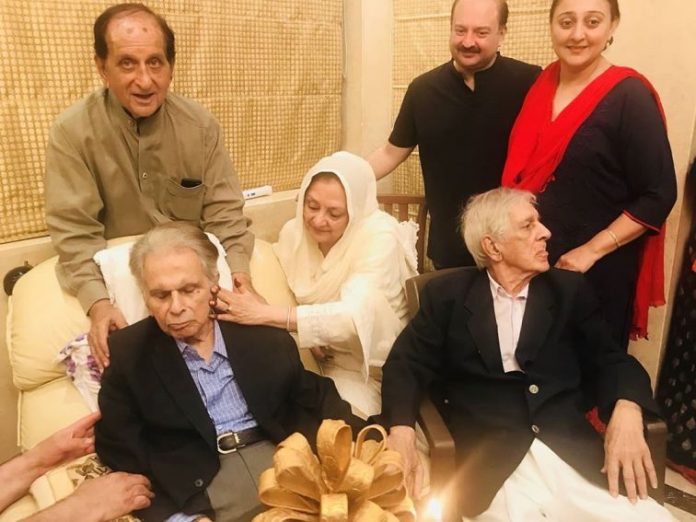 It was just a few days back when Dilip Kumar's younger brother Aslam Khan had tested positive for coronavirus. Aslam Khan was also reportedly suffering from hypertension, diabetes and ischaemic heart disease. Lilavati hospital confirmed the news of the death of Aslam Khan. Khan was admitted along with brother Eshan Khan last Saturday.
Aslam was rushed to the hospital soon after he had complained of breathing difficulty. The brothers had tested positive for the virus and were soon admitted to the coronavirus ward at Lilavati Hospital. Their oxygen saturation level had dropped below 80 percent.
Dr. Jalil Parker from the hospital had earlier given an update on their health and said that both were admitted in the ICU and have not intubated them. Parker added that considering their age and pre-existing conditions they are being extra careful while treating them. Eshan is about 90 years of age while Aslam Khan was a few years younger.
On the other hand Saira Banu and Dilip Kumar continue to be under complete isolation as a safety measure. Eshan continues to be in a critical condition in the hospital. Saira Banu had appealed to the fans to pray for a speedy recovery for Aslam and Eshan. The former actress had said that she is taking extra precautions to make sure Dilip Kumar does not catch any infection.
Photo Credits: Dilip Kumar official Instagram account