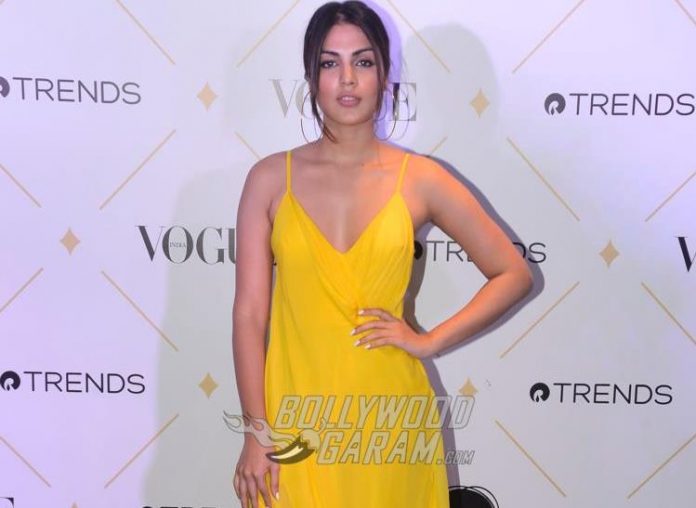 Indian actress Rhea Chakraborty will have to continue with her stay at the Byculla Jail as her bail plea has been rejected by a court in Mumbai on September 11, 2020. Not just Rhea, bail pleas for Rhea's brother Showik and Chakraborty and eight other accused have also been rejected.
Rhea is lodged at the Byculla Jail and has been sent for judicial custody until September 22, 2020. Her advocate will now be approaching the Bombay High Court for bail. The Mere Dad Ki Maruti actress in her bail plea had retracted from her confession that claimed that's he was forced to make the self-incriminatory confessions.
The actress has also maintained that she has not committed any crime and has been falsely implicated in the case. Rhea has also claimed that she has received death and rape threats which has taken a severe toll on her mental health and well-being due to the numerous investigations. On the other hand the Narcotics Control Bureau has argued that if she is released on bail then she would tamper with the evidence and might also try to influence and win witnesses with the help of her position on the society.
Reports say that the actress has knowledge of the drugs that is used by her late boyfriend Sushant Singh Rajput and made herself a part of it by procuring drugs for him. The Narcotics investigative agency has claimed that Rhea used her credit card and payment gateways for the payments of the illegal drug trafficking. The agency has also clarified that her confession was voluntary and not forced and is admissible in the court of law. It has also been said that the drugs that were bought by Rhea were not meant for personal use but were also supplied to another person. Due to this the section 27A of NDPS is applicable for her offenses. Rhea Chakraborty was arrested on September 7, 2020 on charges for buying drugs.
Photo Credits:  Viral Bhayani