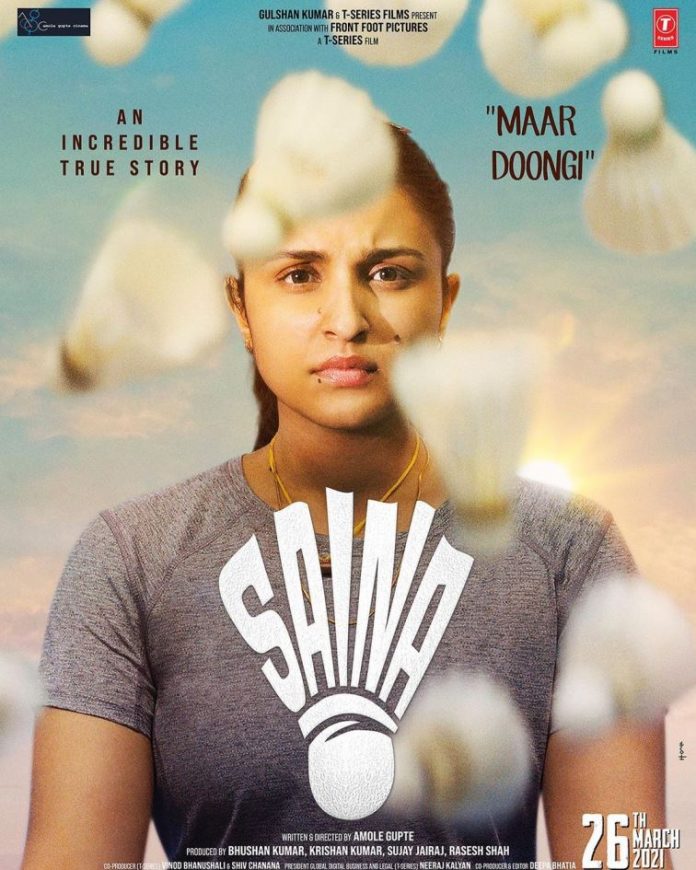 Makers of the upcoming film Saina has been dropped on International Women's Day on March 8, 2021. The film is a biopic on the ace Indian badminton player Saina Nehwal. The trailer of the film begins from Saina's childhood and her background.
Parineeti Chopra is seen playing the title role and has indeed worked hard. The trailer shows the hard work that has been put in by Parineeti. The film also stars Ankur Vikal, Manav Kaul, Meghna Malik and Shubrajyoti Bharat. The first half of the trailer has shown a girl from a small village from Haryana who dreams to become world's number one badminton player.
The trailer has also shown how Saina's parents had supported her dream. The makers of the film had earlier cast Shraddha Kapoor for the lead role of Saina Nehwal, but due to some date issues, the actress was dropped and Parineeti was signed.
Shraddha had also started to train for the film and had also visited Saina's home. The makers had also released a poster that featured Shraddha but things could not work out. The trailer was shared by Parineeti on social media and wrote, "This women's day I am proud to bring to you – SAINA. In cinemas March 26." The film is expected to be released on March 26, 2021.
Watch the official trailer here:
Photo Credits: Pixabay