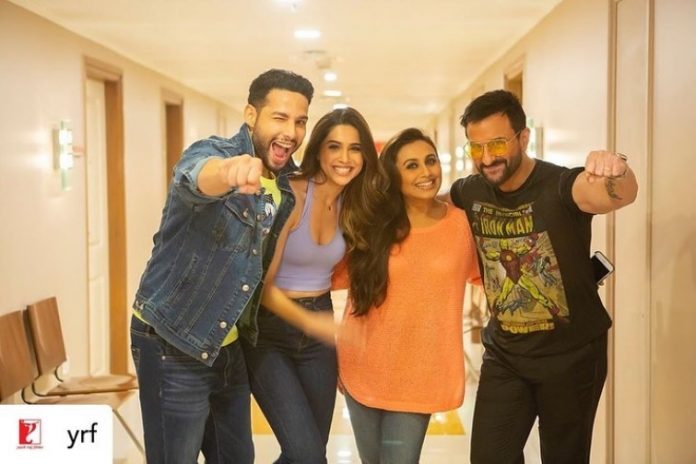 Upcoming film Bunty Aur Babli 2 is what the fans were eagerly waiting for ever since it was announced. However, given the current situation, it seems like the fans might have to wait for a little longer. The release of the film has been postponed due to the delayed owing to the pandemic. Since the new cases of coronavirus are increasing everyday the release of the film has been put on hold.
In some parts of the country lockdowns have been imposed and looking at the situation getting worse, the film release has been pushed ahead. Bunty Aur Babli 2 was expected to be released in theatres on April 23, 2021.
Reports say that producer Aditya Chopra wants theatrical releases a big come back and that he is confident that the upcoming film would managed to entertain the entire country. The producer wishes to hold the film and keep it safe for the future as the country faces a major crisis with a big spike in the COVID-19 cases.
Since the makers are aware that it is a big film they want to preserve it for the best time so it can be reached to maximum number of people. Banti Aur Babli 2 will introduce a fresh and talented pair and will also feature Saif Ali Khan and Rani Mukerji playing important roles.
Photo Credits: YRF