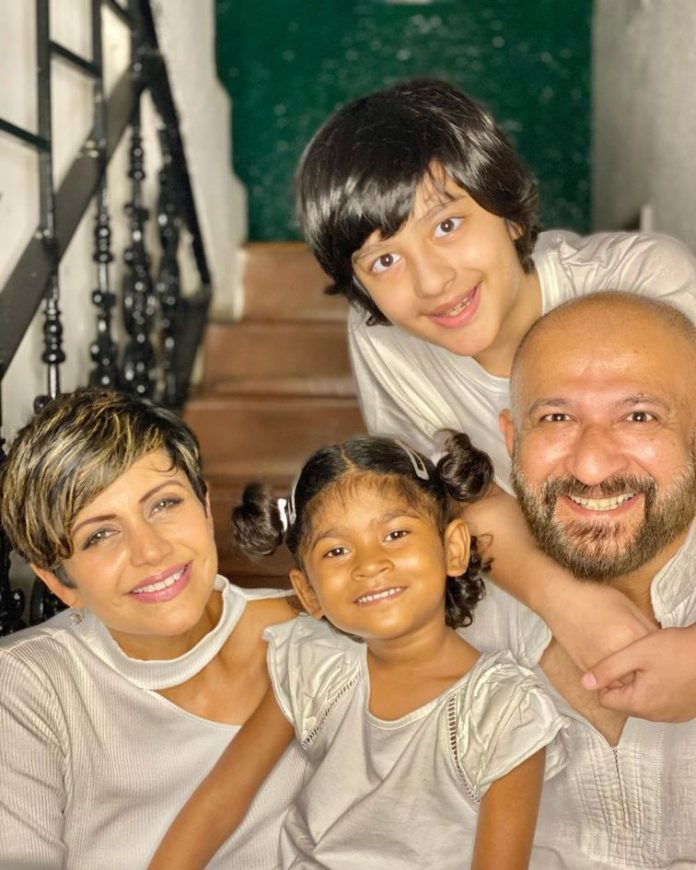 Indian actress Mandira Bedi's husband Raj Kaushal passed away due to a sudden heart attack on June 30, 2021. A devastated Mandira was seen outside her residence as she was bring consoled by some of her close friends. Mandira and her husband Raj were in news last year when they had adopted a girl in July 2020.
The Shanti actress, who is already a parent to son Veer had made the announcement on social media. During an interview, Mandira had expressed that they wanted to adopt a daughter so their son Veer could have company.
Some of the close friends including Ronit Roy, Ashish Chowdhry, Huma Qureshi, Sameer Soni and Shilpa Saklani were seen consoling the actress. The news about the death of the producer was confirmed by director Onir who has worked with him on the film My Brother Nikhil.
Raj and Mandira got married on February 14, 1999. Reports say that the producer suffered massive heart attack in the wee hours of Wednesday morning. The couple had always kept their personal life low key. They announced about the arrival of their new family member by posting an adorable picture of the family on social media. Mandira during the interview had revealed that it was Raj who had brought Tara home through a chartered flight when the pandemic was at its peak.
Photo Credits: Mandira Bedi Official Instagram account