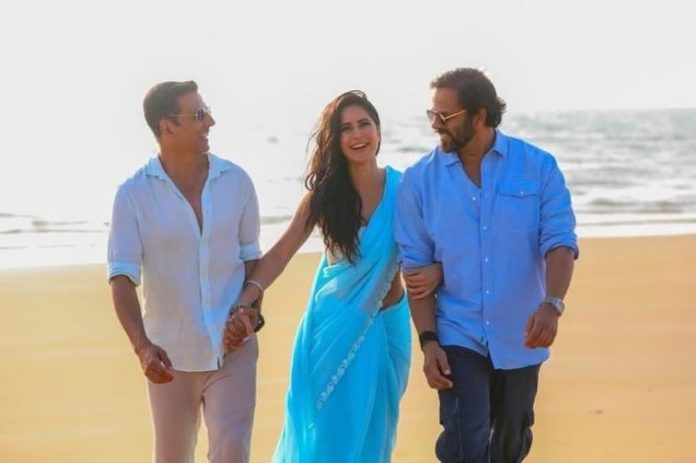 It was the Akshay Kumar starrer and Rohit Shetty directorial Sooryavanshi was the film that helped to revive the film industry from the dampened cinema business. One of the major released from Bollywood had hit the theatres during the pandemic. The film is now available on the OTT Platform Netflix but despite that the makers have decided to re-release Sooryavanshi in the state of Gujarat.
The Akshay Kumar and Katrina Kaif starrer is re-released on January 14, 2022 at the non-national multiplexes in Gujarat. As the day also marks the auspicious day of the harvest festival, the exhibitors are confident that it will attract the crowd and would push the theatres amidst the COVID crisis.
Reports say that the film had enjoyed a successful run in the state as it earned 42 crores and is once again ready to spread the magic. The cop drama has showed off some amazing chemistry between Akshay and Katrina along with cameos by Ranveer Singh and Ajay Devgn.
The release of Sooryavanshi in cinemas marked a refreshing opening of the cinema theatres. The coronavirus pandemic shut down the theatres in March 2020 and left a number of filmmakers to release films on OTT platforms. However, the makers of Sooryavanshi remained patient to release it in theatres.
Photo Credits: Sooryavanshi official Instagram account