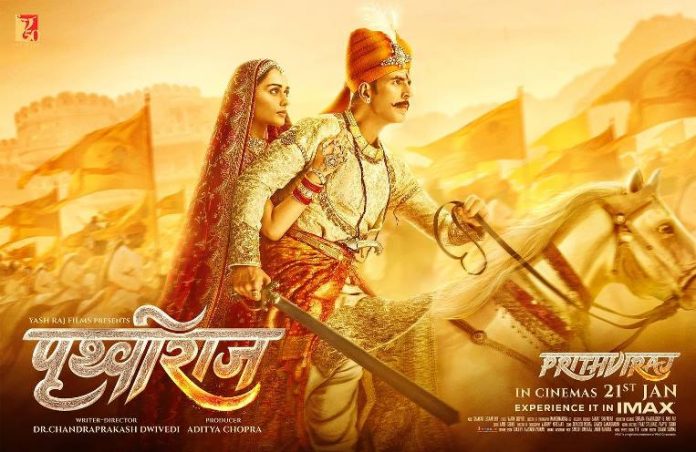 Fans of Akshay Kumar are eagerly waiting or the release of his film Prithviraj that will mark the debut of the former Miss World Manushi Chhillar. The makers of the film were earlier expected to release the film January 21, 2022 but delayed due to the sudden surge of the omicron variant of COVID-19. The Central Board of Film Certification has given a U/A certificate for the film and the running time is said to be 135.39 minutes.
The makers of the film had recently released the teaser that left the audience and fans curious. It also managed to create a lot of hype on social media. Akshay Kumar had also shared a poster of Prithviraj that featured him with the leading actress.
The film has also had its share of controversy as a community from Rajasthan had threatened to stop the screening of the film if it continues to use the term 'Rajput' for Prithviraj Chauhan. The group had claimed that Prithviraj was actually from the Gurjar community and was not a Rajput.
On the other hand the Rajput community people had rejected the claims made by the Guyrjar community. They had claimed that the Gurjar community people were earlier called as 'Gauchar' who then converted to Gujjars and then Gurjar.
Photo Credits: Akshay Kumar official Instagram account