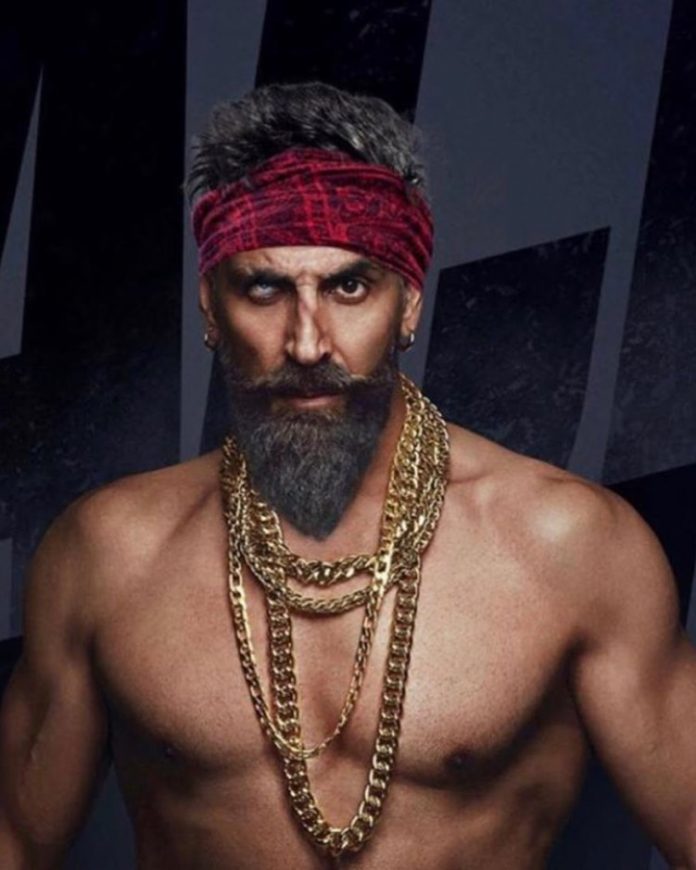 Movie Name: Bachchan Pandey
Cast: Akshay KUmr, Kriti Sanon, Jacqueline Fernandez, Arshad Warsi, Pankaj Tripathi and Prateik Babbar
Director: Farhad Samji
Genre: Comedy drama
Running Time: 146 minutes
Bollywood Garam Rating: 3 1/2 out of 5 stars
Akshay Kumar is back as in a comic yet dark role in Bachchan Pandey directed by Farhad Samji. The film is purely for the Akshay Kumar fans, who never miss his films and appreciate no matter what he does. Bachchan Pandey hit the theatres but could not survive a good run at the silver screens and has already made it to the OTT platforms. But here is an honest review of a film which might not be as bad as the critics have alleged.
The story of the film is about a struggling filmmaker who is determined to make a biopic film on a dangerous gangster who is brutal and finds fun in killing people. The comic responsibilities of the film are not just on Akshay, but also on some of the interesting characters who have contributed well. There is Sanjay Mishra as Bufferia Chacha and Pankaj Tripathi as the acting teacher who have made the entire experience a worthwhile. Pratik Babbar has also tried his best in terms of being an amateur killer who has not yet killed a single person but is longing to open his account of murders. Arshad Warsi fails to have a screen presence except for the time when his character was introduced.
Kriti Sanon who plays the struggling filmmaker is looking gorgeous but still lacks some glamour. Akshay never leaves a moment while entertaining the audience with his comic timings and this is or all those Akshay fans who love to see him on the silver screens. The only thing that works against the film is the brutal violence that portrays the character of Bachchan Pandey.
However, the director has done a great job while getting a balance between Bachchan Pandey's brutality and comic timings. Overall, it is not a bad film to conclude, but surely an entertainer and strictly for those who enjoy having a laugh when Akshay Kumar appears on the screens.
Photo Credits: Bachchan Pandey official Instagram account