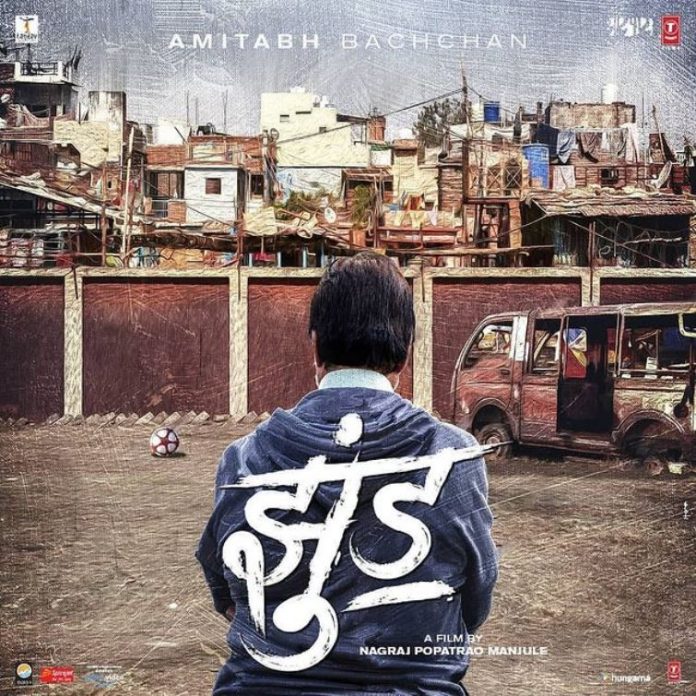 The makers of the film Jhund have got some relief from the Supreme Court on May 19, 2022 when it refused to halt the screening of the film on the OTT platform. Justice L Nageshwar Rao, the head of the bench, said that the order by the top court with the date May 5, 2022 would continue and has also directed the high court to revise the petition that has been filed by Nandi Kumar Chinni, who is filmmaker based in Hyderabad.
The Amitabh Bachchan starrer flick was released in theatres on March 4, 2022 and was released on the OTT platform in May, 2022. It was in the month of April when the High Court had ordered a status quo over the release of the film on the OTT platforms. The order was given out on the plea filed by the Hyderabad based filmmaker who had alleged of copyright violation.
The filmmaker had earlier filed for an injunction to prevent the release of the film in theatres, but the plea was denied. The film Jhund is a sport drama biopic based on the life of Vijay Barse, who is the founder of the NGO Slum Soccer.
The story of the film is about a notorious gang from the slum, who were involved in petty crimes. But the football coach, played by Amitabh Bachchan helped to shape the future of these children and made them in to a promising football team.
Photo Credits: Jhund Official Instagram account