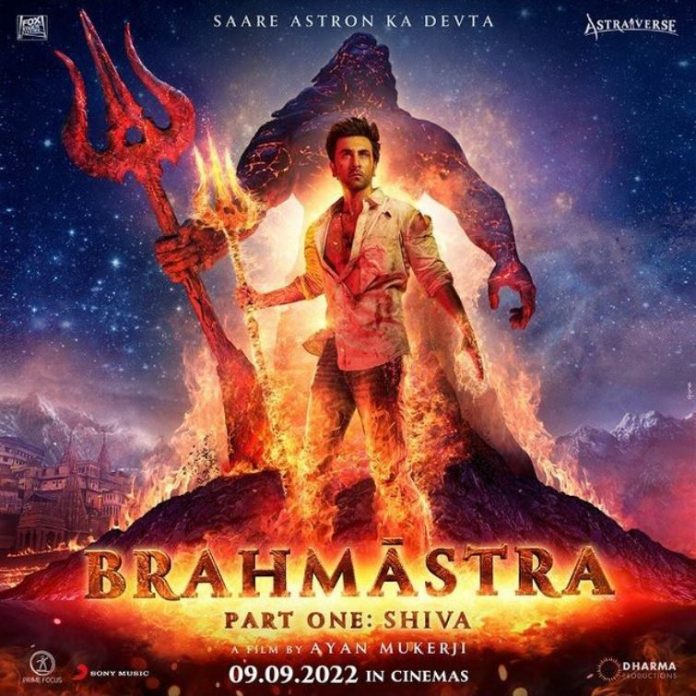 The much awaited official trailer of the film Brahmastra has been released on June 15, 2022. The film stars Ranbir Kapoor, Amitabh Bachchan and Alia Bhatt in the lead. The trailer has shown glimpses of love, superpowers, light and a stellar cast. The 2 minute 50 seconds trailer begins with a voice over by Amitabh Bachchan, who introduces the character of Shiva (unaware of his superpowers) played by Ranbir Kapoor.
Mr. Bachchan's voice over also informs that for many years the powers of the elements like water, air and fire were trapped in an 'astra' known as Brahmastra. Soon the trailer begins to chronicle the love story of Shiva and Isha played by Alia Bhatt. It has also shown that the powers of Shiva are represented by the element of fire, which makes him wonder what his actual purpose is.
The actual goal of Shiva is to attain Brahmastra that would be for a better world. Under the process towards Brahmastra, there are indeed dark forces where Mouni Roy could be seen as Junoon. Going by the trailer, there are so many factors to look in to and it includes the chemistry between Alia Bhatt and Ranbir Kapoor, who recently got married.
The film is directed by Ayan Mukerji and is ready to be released in theatres on September 9, 2022.
Watch the official trailer here:
Photo Credits: Brahmastra Official Instagram Account