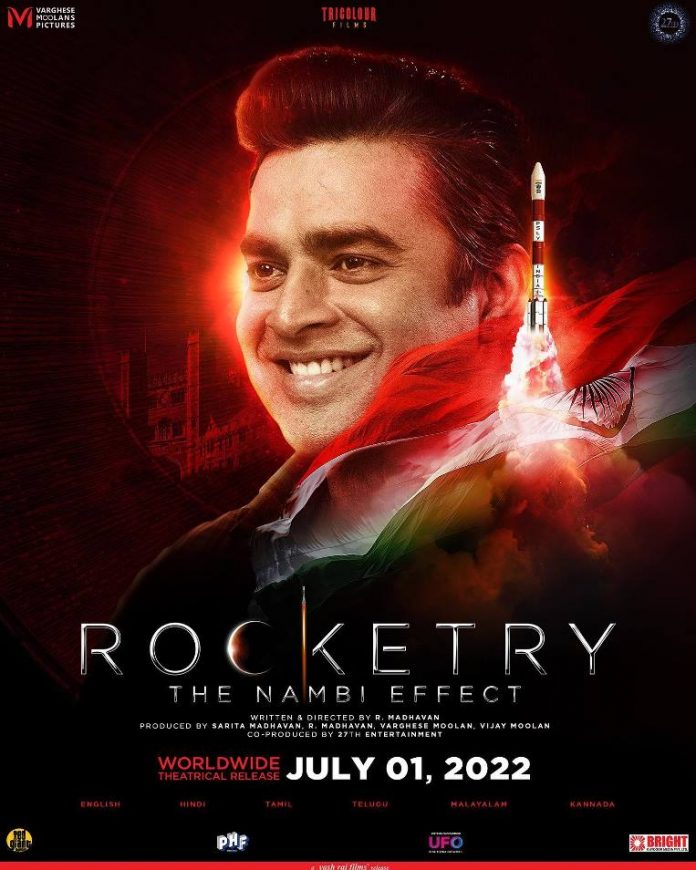 R. Madhavan's directorial debut Rocketry: The Nambi Effect was released in theatres on July 1, 2022 and is a biopic on the life of Nambi Narayan, who is a former scientist and aerospace engineer at the Indian Space Research Organization. The actor turned director recently responded to a fan who shared a video while complaining that a theatre in Kolkata had stopped the screening of the film mid-way.
The person had posted a few clips that showed a crowd gathered as they waited for nearly 25 to 45 minutes but no announcement was made about the delay. But Madhavan defended by saying that there could have been a genuine reason and cause and appealed people to remain calm. The actor also assured that the show will be back soon.
The video showed many people who were waiting for the film to resume while the management was running around. One of the officials was heard saying that one of their staff members had gone to get the IMP Card from the nearest City Centre, Salt Lake. The clip also showed a few people asking for a refund.
Rocketry: The Nambi Effect has shown Madhavan playing the lead role of the aerospace engineer Nambi Narayan, who was falsely accused of espionage in 1994. The film was first premiered at the Cannes Film Festival on May 19, 2022 and was appreciated by many celebrities and fans.
Photo Credits: R Madhavan Official Instagram account