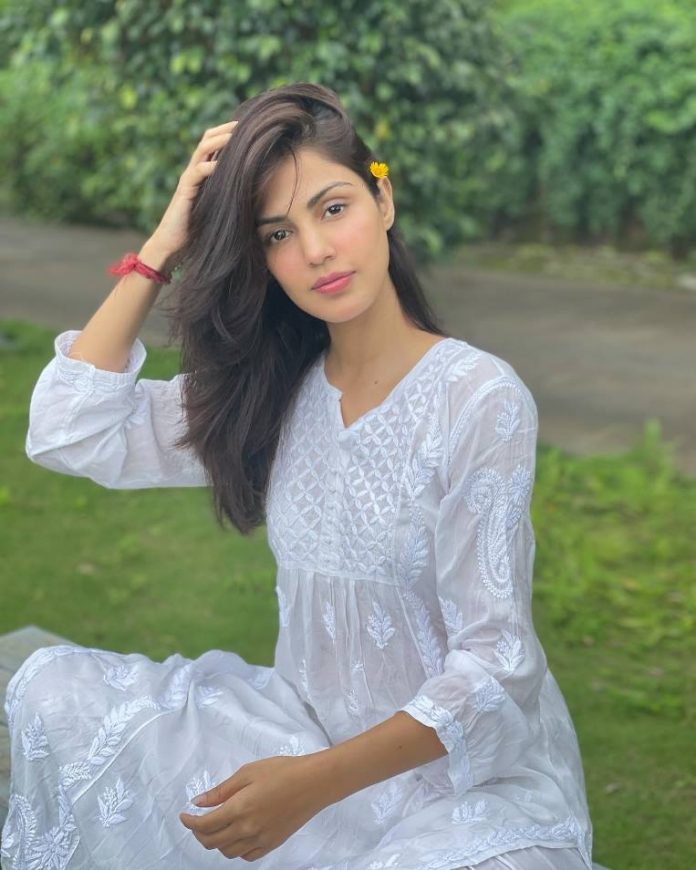 Indian actress Rhea Chakraborthy had received bail months before in the narcotics case involving the late actor Sushant Singh Rajput. But the actress has been charged for buying drugs for her actor boyfriend Sushant on July 13, 2022. A charge sheet has been filed by the Narcotics Control Bureau (NCB) which has named Rhea and 34 others as accused.
The 30 year old actress has been charged with for purchasing and financing a small quantity of marijuana. Rhea's brother Showik Chakraborthy has also been named among the accused. The NCB has also said that the actress had received and delivered marijuana to Sushant Singh Rajput and had made payments for it at his instance.
After the charges, if Rhea is convicted, she could face jail term of more than 10 years. Rhea in an earlier interview has called the allegations as witch-hunt. During the interview with a leading daily, the actress had also revealed that Sushant used to smoke marijuana but had denied that she used drugs or helped to procure them.
She had also clarified that she never spoke to a drug dealer or has taken drugs and had also tried to control Sushant. Rhea during the interview had also accused Sushant's family of mentally harassing her. Apart from the NCB, the actress is also being investigated by the CBI.
Photo Credits: Rhea Chakraborthy Official Instagram account