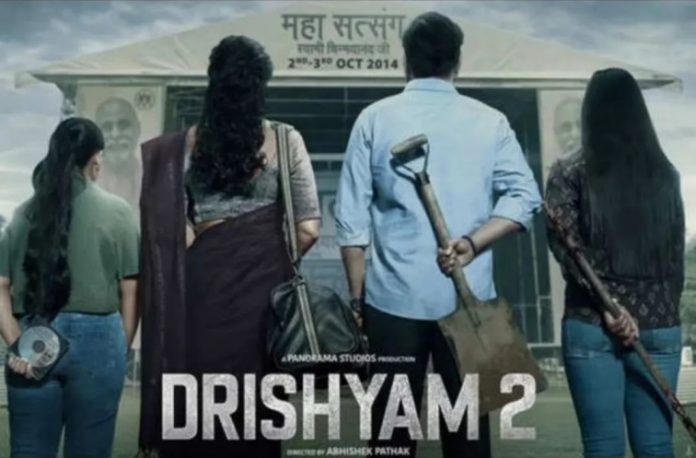 After a long wait the much awaited trailer of the film Drishyam 2 has been released on October 17, 2022. Drishyam 2 is the sequel to the crime thriller Drishyam starring Ajay Devgn, Shriya Saran and Tabu in lead roles.
The trailer begins with a few flashes from the past when Ajay who played Vijay Salgaonkar had tried to protect his family who had committed an unexpected crime. The sequel has shown hints that Vijay might this time confess about his crime that was committed by his wife and daughter.
The story in the earlier film showed how a teenaged boy was killed by Vijay Salgaonkar's wife and daughter when he had tried to threaten them. This was when Vijay, who was a movie buff, made the best plan to bury the dead corpse that was never found. The deceased boy happened to be the son of a cop played by Tabu.
In the sequel seven years have passed but the case has not yet been closed. This time Akshaye Khanna is the new cop investigating the matter and is determined to get to the root of the matter. Drishyam 2 is ready to be released in theatres on November 18, 2022. The film is helmed by Abhishek Pathak and written by Aamil Keeyan Khan.
Watch the official trailer here:
Photo Credits: Drishyam 2 Official Instagram Page