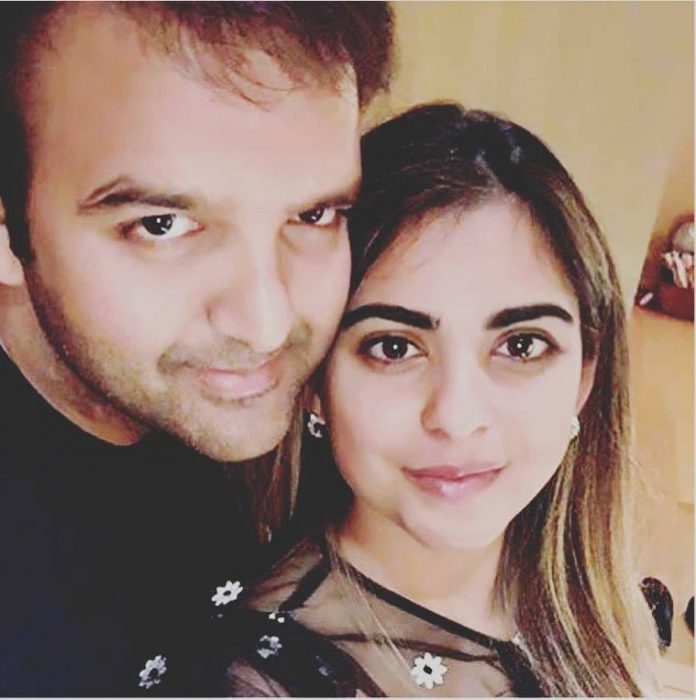 Indian billionaire Mukesh Ambani's daughter Isha Ambani and his son-in-law Anand Parimal have been blessed with twins. The official announcement was made by the families on November 20, 2022. The babies born – a boy and a girl have been named Krishna and Aadiya. The official statement from the family mentioned that the twins were born on November 19, 2022 but did not mention about the place.
Some of the sources have said that the babies were born in the United States. Isha is one of the twin with Akash Ambani born to Mukesh and Neeta Ambani. The 31 year old got married to Anand Parimal, son of Ajay and Swati Parimal of the Parimal Group on December 12, 2018.
The two have reportedly been childhood friends and the families are known to share a strong bond. Isha as a business person looks over the retail business. Her twin Akash got married to his childhood sweetheart Shloka Mehta, who is the daughter of the diamond merchant Russell Mehta and Mona Mehta. Last December the couple was blessed with a baby boy who has been named as Prithvi Akash Ambani.
On the other hand Mukesh's son Anant Ambani is soon expected to get married to Radhika Merchant, who is the daughter of Viren Merchant, who is the CEO of Encore Healthcare.
Photo Credits: Isha Ambani Official Instagram Account