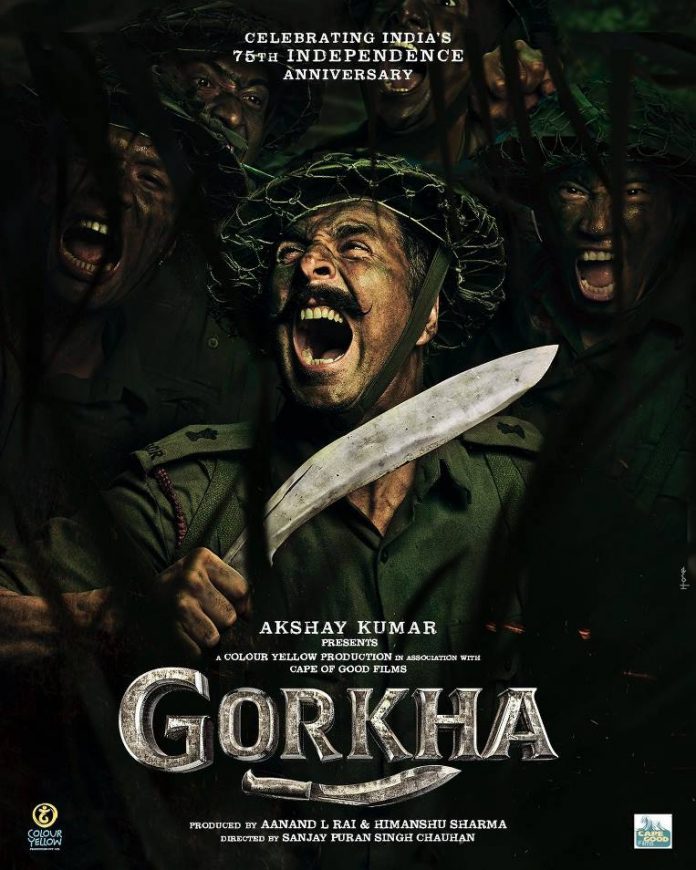 Akshay Kumar is all set to be seen in the upcoming film Gorkha. However, some of the recent reports have said that the film has been postponed. The film Gorkha is bank-rolled by Anand L Rai and is based on the life of the hero Major General Ian Cardozo. He was the first war-disabled officer of the Indian Army and commanded a brigade and a battalion.
Major General Cardozo has an amputated leg due to a war injury and as of date he is 85 years old. The news of the project's postponement was confirmed by Anand L Rai and cited technical reasons. The producer added that there are a number of technical things that need to be taken care of before they begin the film. Rai also said that the film will need the time that it deserves and that they cannot rush.
At the same time the producer also refuted the reports of any fallout with Akshay Kumar. Anand also clarified that if Gorkha is made then it will have Akshay on board. It was in 2021 when Akshay Kumar had shared the first look which showed him dressed in a military uniform.
The film will be helmed by Sanjay Chauhan. Rai during an interview in 2021 said that the film will go on floors once the script has been locked and has been approved by all the stakeholders.
Photo Credits: Akshay Kumar Official Instagram Account