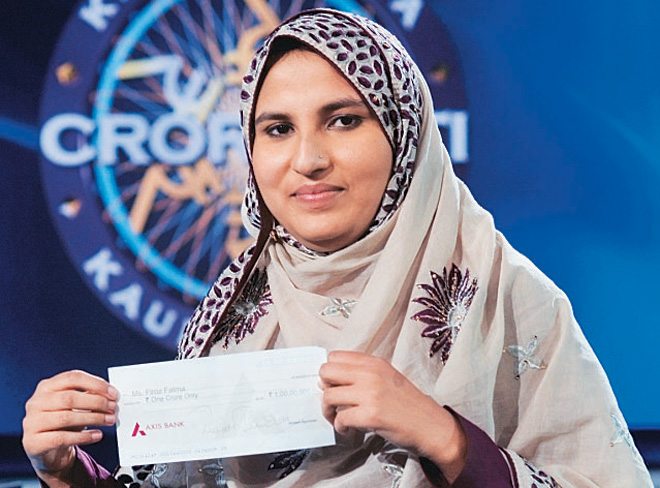 BollywoodGaram.com: Popular TV game show 'Kaun Banega Crorepati' got its first female crorepati of the seventh season. Firoz Fatma, the resident of Saharanpur, Uttar Pradesh and is a 22-year-old student and managed to win Rs. 1 crore on the show.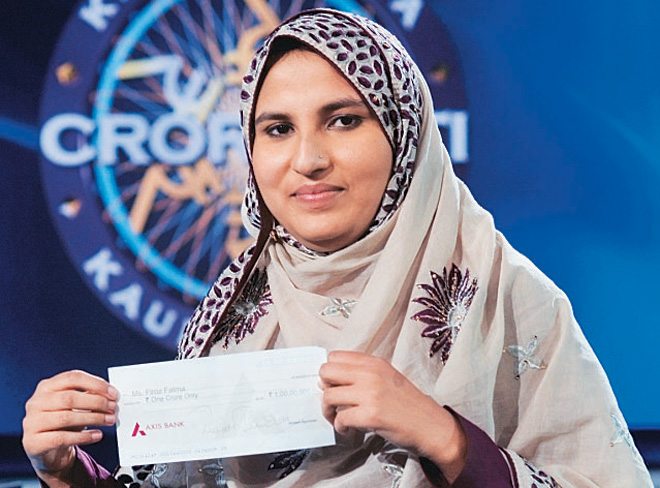 It was the final episode and Firoz already lost hope that she would get the opportunity to be featured in the hot seat, but her knowledge helped her to reach the final stage. The winner said, "I was very nervous when I wasn't able to make it to the hot seat in the second last episode and felt I have to go home empty-handed. But then I aced the fastest finger first round and made my way to the hot seat. Also, I didn't feel as the 1 crore winner until the audience clapped and Bachchanji hugged me. It is a great feeling".
While talking about what she will do with the prize money, Firoz said that she wants to help her family to pay off their loan and wishes to study further. The 22-year-old went on to say that she wants her mother to live a stress-free life. When it comes to her knowledge, Firoz credited newspapers and news channels as her main sources of information.
The nail-biting episode will be aired on December 1, 2013 and will be the final episode of the season.