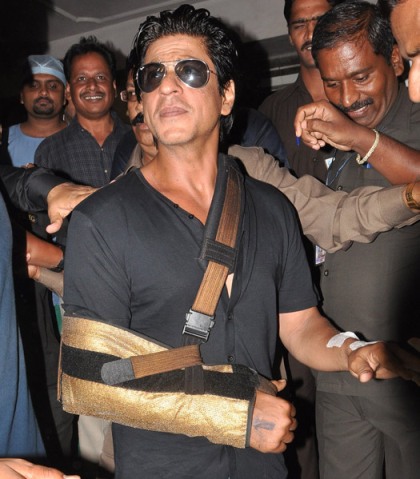 Bollywood actor Shahrukh Khan recently underwent a shoulder surgery and has been strictly asked to rest for another week. This has delayed promotion plans for his upcoming movie 'Chennai Express', which also stars Deepika Padukone. The superstar's surgery had him hospitalised for a while.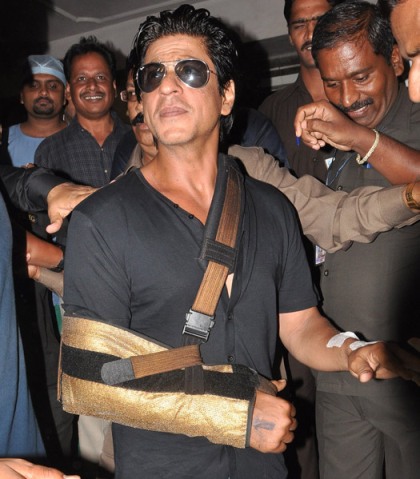 Sources from the production unit say that producers of UTV were planning to have a major event on June 8, 2013, to launch the first look of the movie, but as Khan's surgery was just recently performed, he has to heal and has been asked to take plenty of rest.
Shahrukh was actually supposed to stay in the hospital for a longer period of time, but the actor did not want to compromise the promotion of the movie and had requested an early discharge. However, an early discharge did not help the actor to recover faster and he has now been advised complete bed rest for at least another week.
One of the close friends of the actor revealed that, even though Shahrukh has been advised to take bed rest, he is itching to get back to work as soon as possible. Meanwhile, he is facing difficulties with adjusting positions while sleeping. The producers have now pushed the event to a later date, most likely June 13, 2013.