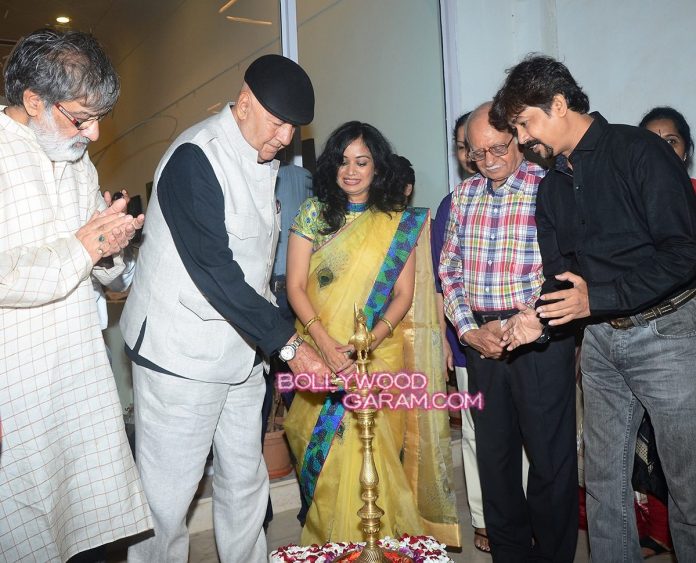 BollywoodGaram.com: Artist Rakhi Baid organized an art show titled Krishnansh, which was held at Nehru Centre AC Art Gallery on October 15, 2013 in Worli. Bollywood stars Prem Chopra and Gracy Singh were some of the celebrities present at the event.
The other attendees included Dr.Soma Ghosh, Kalpana Shah as well as artists Prakash Bal Joshi, Prithvi Soni, Subrata Sen, Ajay De, Devyani Pareek, Madhumita Bhattacharya, Madhusudan Kumar, Vinod Sharma, Ananya Banerjee, Varsha Vyas, Gunjan Cowlagi, Neeta Pathare, Neeti Hegde, Paramesh Paul, Suraj Laheru among others.
Munnabhai MBBS actress Gracy Singh looked lovely in orange and "Do Anjaane" actor Prem Chopra made a rare public visit.