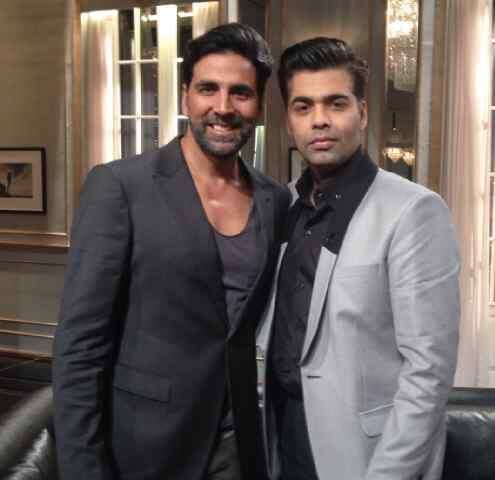 BollywoodGaram.com: Filmmaker Karan Johar is leaving no stone unturned in order to maintain the popularity of his talk show 'Koffee With Karan'. With this in mind, Johar has managed to rope in the 'Khiladi' actor Akshay Kumar for the first time ever. Since the news broke out, followers of the show have been posting anticipatory messages on the social media sites.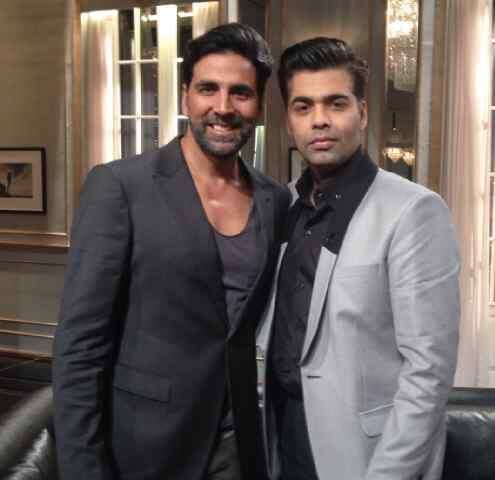 The excitement among the audience increased further when rumors stated that Akshay might be joined by his wife Twinkle Khanna. People all over the world are looking forward to the upcoming episode. Sources from the production unit revealed that Akshay was refraining from appearing on the show as he was concerned that he might not get along with the vibe.
Akshay commented on his appearance on the show and wrote on Twitter, "Not a coffee drinker but here I am on the sets of Koffee With Karan, with Karan trying his best to make it a steaming one."
It is expected that the 'Koffee With Karan' episode featuring Akshay Kumar will be one of the most memorable episodes of the season. Karan is known for his chat show as he invites the most popular celebrities and has candid conversations with them, with some fun to entertain the audience. The filmmaker has been surrounded by controversy many times for being too candid with the stars on the show.