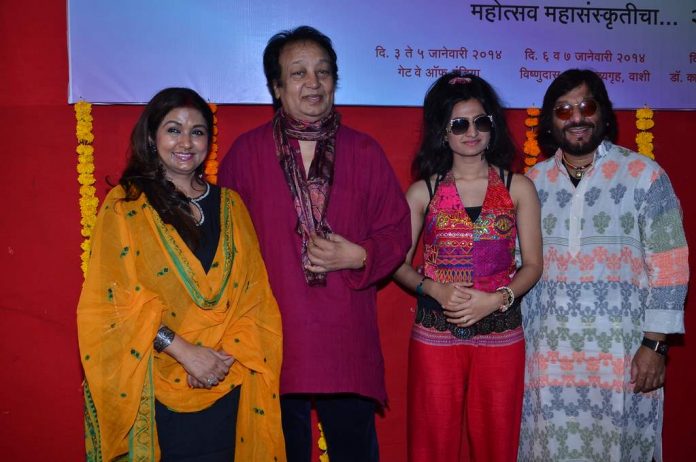 BollywoodGaram.com: Bollywood music veterans Roop Kumar Rathod and Sonali Rathod were spotted attending the Saptarang music festival press event, which was held in Mumbai on December 30, 2013. The Saptarang concert will be held at the Gateway of India from January 3, 2014 to January 5, 2014 and is aimed at spreading harmony after the dreadful 26/11 incident.
Some of the noteworthy artists who will be seen performing at the fest include Roop Kumar Rathod, Kishori Amonkar, U Srinivas, Sivamani, Salim Suleiman, Shankar Mahadevan, Hairharan and others.
The fest will also mark the beginning of 2014 and the concert will begin at 6:30 pm at the venue.