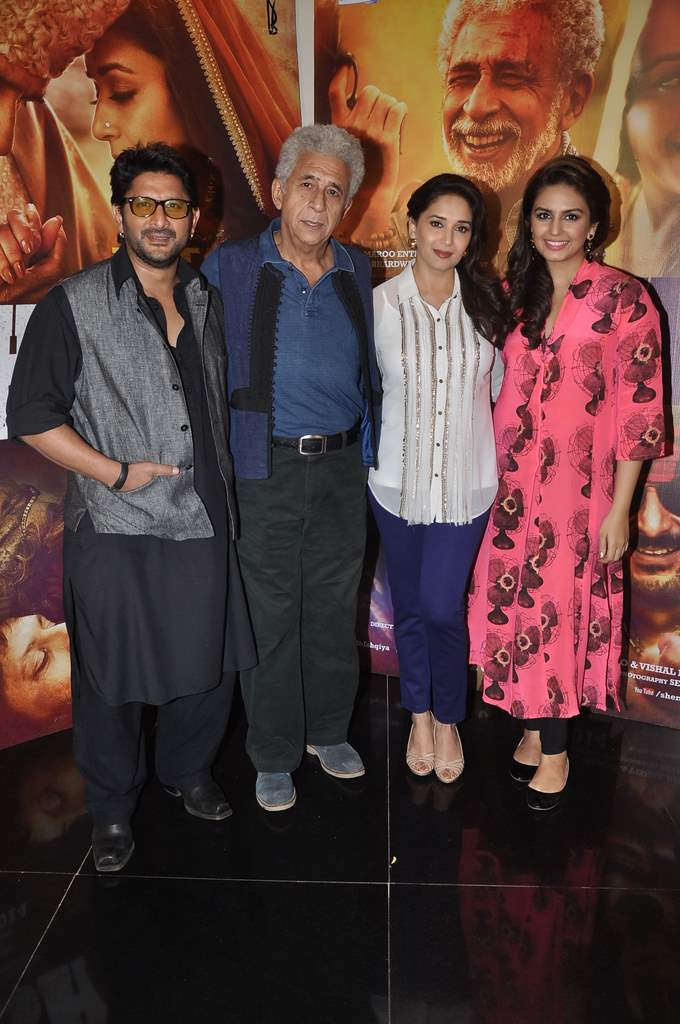 BollywoodGaram.com: The government of Uttar Pradesh has granted Rs. 1 crore help to Bollywood movies 'Dedh Ishqiya' and Saif Ali Khan's 'Bullet Raja'. The state government decided to take this step in an attempt to attract producers to shoot their movies in Uttar Pradesh.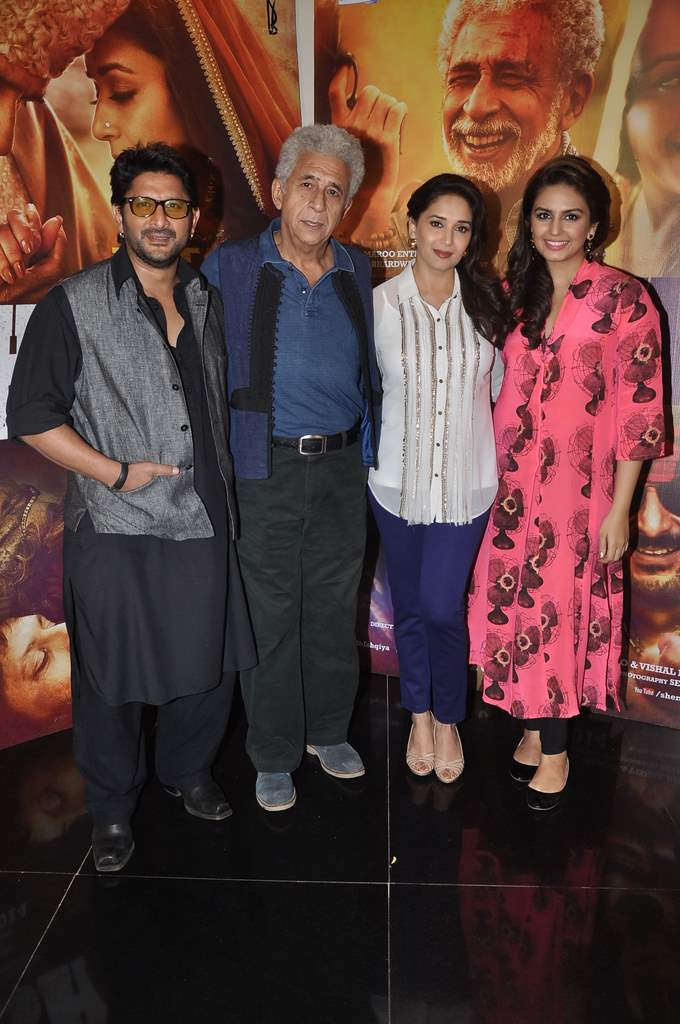 The announcement of the government's help was made by Film Bandhu, at a meeting which was held in the city of Lucknow in Uttar Pradesh. Chief Minister Akhilesh Yadav made the announcement at Saifai Mahotsav on January 8, 2014. The decision was made by Film Bandhu, which said that the state government will give a grant of 25% of the total cost of the movie or one crore – whichever of the two is less – to Hindi movie producers whose 75% shooting has been done in the state of Uttar Pradesh.
Both 'Dedh Ishqiya' and 'Bullet Raja' were shot in the state, due to which the grant was provided to producers of the two movies. The Madhuri Dixit starrer movie is all set to be released on January 10, 2014. The movie was shot at Mehmoodabad in Sitapur district of the state, while 'Bullet Raja' was shot in Lucknow.
The officials of Film Bandhu went on to say that aid will also be provided for Bhojpuri, as well as Awadhi movies.