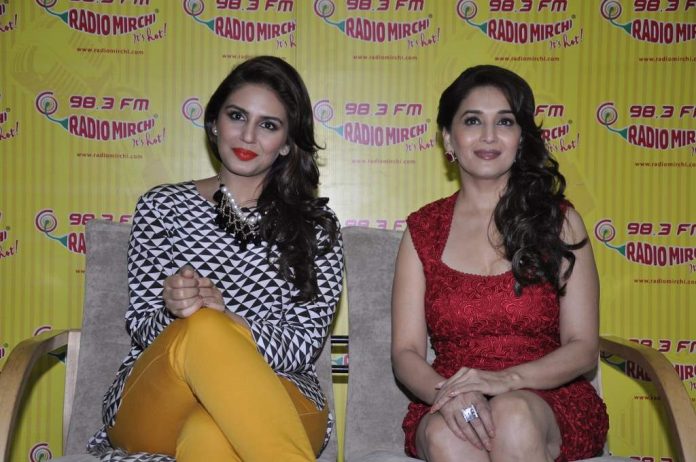 BollywoodGaram.com: Movie Name: Dedh Ishqiya
Cast: Madhuri Dixit, Arshad Warsi, Naseeruddin Shah and Huma Qureshi
Director: Abhishek Chaubey
Release Date: January 10, 2014
Bollywood Garam Rating: 4/5 stars
There are many reasons why a person should go and watch the sequel of 'Ishqiya', which was released in 2010. Some of the main reasons why 'Dedh Ishqiya' is a must-see is the return of Madhuri Dixit on screen, the chemistry between Arshad and Naseeruddin and those who loved the first movie will most likely like the second one as well.
The story of 'Dedh Ishqiya' is similar to the first flick, as Warsi and Shah play con men. Madhuri plays the role of Begum Para, who is a widow of a nawab and has announced that she will remarry soon. The best feature of the movie is a great cast and the performances from veterans are spectacular.
Arshad is hilarious as usual while playing Babban. Madhuri is simply stunning and charms everyone with her beauty and attitude. Even Huma – as the companion of Begun – has done an outstanding job. The only negative part might be the music which does not appeal much, but the director made sure that the audience is engaged throughout the entire flick and can come out of a theater with a smile.
Dialogues, scenes, comedy and some amazing performances have made 'Dedh Ishqiya' a must-see flick over the weekend.